Florida Man Allegedly Kills Ex-Wife, Her Son After Argument Over Electricity Usage
KEY POINTS
Michael Williams shot and killed his ex-wife and her adult son
The couple got divorced in June, but were staying in the same house
Two children were reportedly inside the house at the time of the shooting
A Florida man was arrested for allegedly fatally shooting his ex-wife and her adult son, following an argument over the electricity usage in the house.
The accused, identified as 47-year-old Michael Williams, shot and killed his former wife, Marsha Ebanks-Williams,48, and her son, Robert Adams, 28, because he was angry they were misusing the electricity by keeping the lights on.
The Volusia County Sheriff's Office said in a statement the deputies responded to the residence in DeLand, located 34 miles north of Orlando, Sunday before 8 p.m. ET after receiving a call from Williams, who said he had killed his ex-wife and her son in self-defense.
During the call, Williams apparently told the deputies he was "violently attacked" by the victims.
Adams' two children, aged 5 and 6, were reportedly inside the house when the shooting took place.
Volusia County Sheriff's Office Chief Deputy Brian Henderson said during a press conference Monday that Williams told the deputies he was held down and punched in the face by the woman and her son. However, Henderson showed the reporters a mugshot of Williams without any visible injuries to his face.
"He claims that he was violently attacked by these two. Now, I don't see anything on this guy," he said. "This does not look like a violent attack to me that warrants being shot multiple times," the Miami Herald reported.
Henderson said Williams and Ebanks-Williams were married for the last 10 years. They got divorced in June, following which Williams was allowed to stay in the house.
Henderson shared details of the fatal shooting, which started with a domestic dispute. On the day of the incident, Williams allegedly cut the power supply of the house and locked up the electrical panel before leaving home.
However, Ebanks-Williams and her son managed to cut the lock and turn the power back on. This infuriated Williams and an argument ensued. The feud took a violent turn, and ended with the two victims being shot and killed.
Williams was charged with two counts of first-degree murder and was booked into the Volusia County jail without bond, the Miami Herald reported.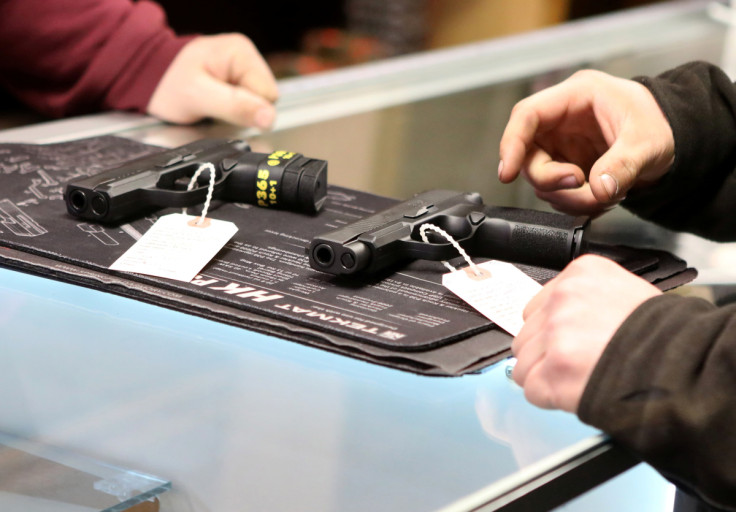 © Copyright IBTimes 2023. All rights reserved.