Florida Mother Killed 4-Year-Old Daughter Before Dumping Body In Trash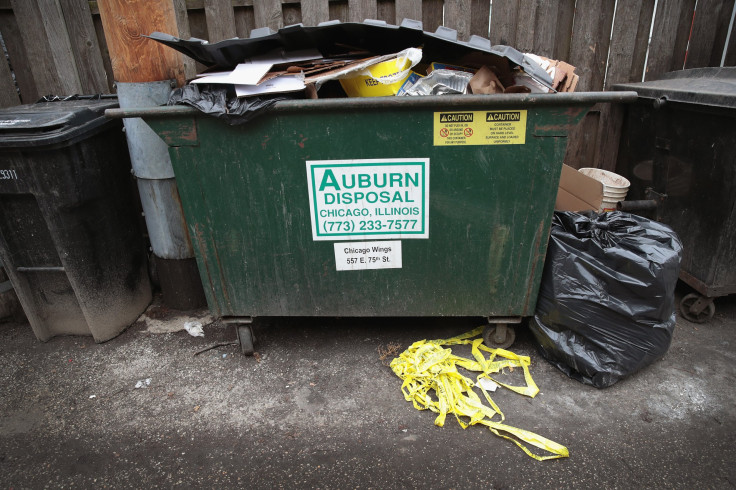 A Floridan woman has been charged with first-degree murder of her daughter and was booked into the Turner Guilford Knight Correctional Center in Miami-Dade County on Monday. She was accused of fatally smothering her four-year-old daughter with a pillow on Halloween night because of "hearing the girl talk back to her," police said.
The girl's body was found inside a dumpster at an apartment complex Sunday afternoon, police said.
Tina Farrington, 31, was charged with the death of her daughter Tania Paige.
"The defendant became upset after hearing the victim talk back to her," according to court documents. "The defendant later lured the victim and her brother to her (defendant's) bedroom."
"The defendant then retrieved a bedroom pillow and suffocated the victim until she became unresponsive and not breathing," court documents said.
Police said the woman killed her daughter and first hid her corpse in the trunk of her Nissan Altima for several days before moving it to a commercial trash bin at her apartment complex, where it reportedly remained for about 14 hours, according to Patch.com.
"The defendant later responded to her vehicle trunk and discovered a foul odor," court documents said. "On Sunday, Nov. 5, 2017, at approximately 1 a.m., the defendant removed the victim's remains from the trunk of her vehicle and relocated same to the dumpster that is located within the complex."
A man was said to have been taking out the trash in the Tuscany place Apartments about 12:45 p.m. EST on Sunday, when he found the body of the girl wrapped in a blanket and called 911, Detective Artemis Colome of the Miami-Dade Police Department said.
"According to investigators, a resident of Tuscany Place Apartments was throwing out his trash, when he observed what appeared to be a child inside the dumpster," explained Detective Colome. "He immediately called 9-1-1 and officers from the MDPD South District responded."
The child was declared dead at the scene by the Miami-Dade Fire Rescue personnel. Police said the victim's body was in the early stages of decomposition when it was found, however, she reportedly also had bruises on her arms, legs, and body, court records said.
"The defendant provided a detailed confession regarding her involvement in the death of the victim," court records stated.
Neighbors told ABC News affiliate Local 10 that the woman could be heard yelling at police officers to get out of her apartment.
"And her face was just, like, no remorse, no worries. We knew she was there because her car was there," one woman told the Local 10.
Loved ones placed toys, stuffed animals, and candles at the scene near the woman's apartment in memory of the child.
"We are disgusted and devastated by the death of this innocent girl," Florida Department of Children and Families spokeswoman Jessica Sims said in a statement. "DCF has opened a child death investigation to review all circumstances that led to this tragedy and will assist police in any possible to hold anyone responsible accountable for this heinous act," Miami Herald reported.
© Copyright IBTimes 2023. All rights reserved.
FOLLOW MORE IBT NEWS ON THE BELOW CHANNELS