Florida Woman Lost At Sea: Husband Wants Missing Wife Declared Dead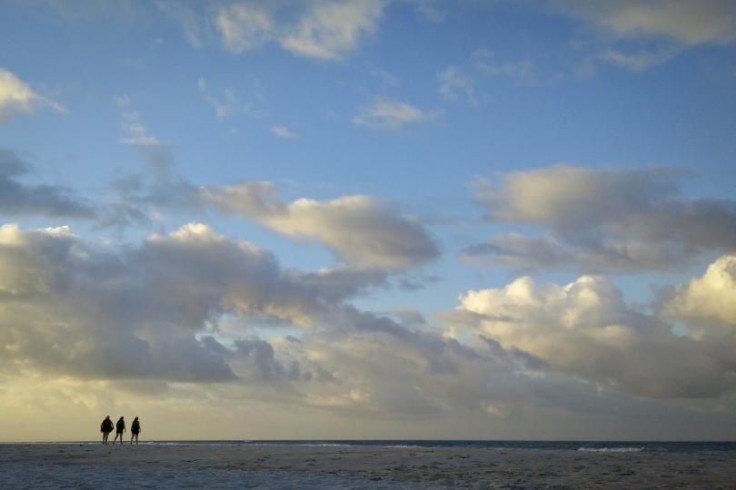 The husband of a woman who went missing at sea in May during their honeymoon wants authorities to declare his wife dead.
Lewis Bennett filed a motion in Florida that asks a judge to issue a "presumptive death certificate" for Isabella Hellmann, according to the Palm Beach Post.
Hellmann was last seen with her husband on May 14 when their boat allegedly collided with an unknown object. Bennett abandoned his sinking 37-foot catamaran near the Bahamas and told the Coast Guard he didn't know where his wife was. They were the only two people aboard the catamaran at the time.
Coast Guard crews and a Cuban Search and Rescue patrol craft conducted an extensive search for several days and over 4,980 nautical miles, court documents said. However, Hellman's body was never found.
According to the Florida law, someone must be missing for five years before he or she can be declared dead.
This is not the first time Bennett wanted his wife to be declared dead, a day after authorities called off the search for Hellmann, her husband requested the Coast Guard offer him a letter of his wife's presumed death. But the agency said it wasn't authorized to do so.
The hearing in Bennett's case is expected to take place on Oct. 19.
The 40-year-old is currently being held in jail after his arrest last month for transporting stolen gold and silver coins valued at $5,000 or more. Bennett, who is expected to remain jailed while the case is pending, is scheduled to go to trial Dec. 11 in federal court in Key West, records show. He had been jailed in Monroe County but was transferred to Palm Beach County, and later to Broward County when the Florida Keys were evacuated before Hurricane Irma struck.
Bennett pleaded not guilty in the stealing of the coins charges. If convicted, he could face up to 10 years in prison if convicted.
When Bennett was rescued after the boat accident in May, authorities found his backpack, which contained some of the coins, was unusually heavy.
Investigators said they eventually recovered hundreds of coins in Bennett's possession that were stolen from the Kitty R, a sailing vessel from the Caribbean island of St. Maarten. According to the FBI, a June raid at Bennett's Delray Beach condo turned up 162 more coins.
Bennett has not been charged in his wife's disappearance.
The couple's 1-year-old daughter, who was not on the trip, is living with Bennett's family out of the country.
According to court documents, Hellmann's assets include her West Delray condo and a 2006 Mercedes-Benz C230, totaling about $125,000 in value. In June, one of Hellmann's sisters, Adriana Difeo, asked the court to grant her legal control of her missing sister's estate but Bennett opposed the move at the time, forcing Difeo to drop her petition.
© Copyright IBTimes 2023. All rights reserved.