Florida Woman Who Attempted Suicide Gets Arrested For Murdering Husband
A Florida woman was arrested Wednesday after she allegedly killed her husband and attempted suicide thereafter. The incident came to light after the couple's child ran downstairs and informed a neighbor.
St. Cloud Police were called to the Soleil Blu Apartment Complex at Neptune Bay Circle at around 3:20 p.m. local time by the neighbor. They also received an additional report from a woman who said she received a text message from the accused, who confessed to killing her husband and tried to end her own life, Click Orlando reported.
Police chief Douglas Goerke said in a media briefing that after the child came running, the neighbor went upstairs and found the man inside the house lying in a pool of blood. The victim was believed to be in his 30s.
Upon arriving, police knocked on the door at first and when there was no response, they forced entry into the apartment and found the deceased victim with multiple stab wounds and the floor splattered with blood, WFTV 9 reported.
Officers then gained entry into the master bathroom and found the woman with multiple lacerations on her wrist, Goerke told media. She was arrested and taken to the hospital which listed her in stable condition. Goerke said detectives are in the process of acquiring a warrant to search the apartment.
Two elementary school-aged kids lived in the house, Click Orlando reported, and neither was injured. The children were temporarily placed in the care of the police.
The identities of the man and the woman weren't released. Police said the community wasn't under immediate threat.
In January, a 76-year-old Florida woman was arrested after she killed her terminally ill husband at a hospital but failed to kill herself in a botched murder-suicide pact. Cops arrived at the Advent Health Hospital to find Jerry Gilland, 77, shot to death by his wife, Ellen Gilland, who then barricaded herself in his room. Hospital operations were delayed by four hours as the hostage negotiators persuaded Ellen into surrendering. She was finally arrested and taken into custody.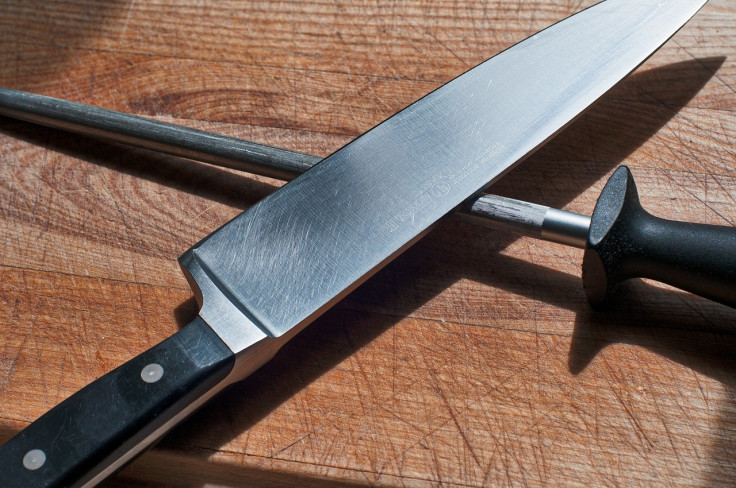 © Copyright IBTimes 2023. All rights reserved.