Floyd Mayweather, DJ Khaled Charged For Promoting ICOs Without Declaring Payments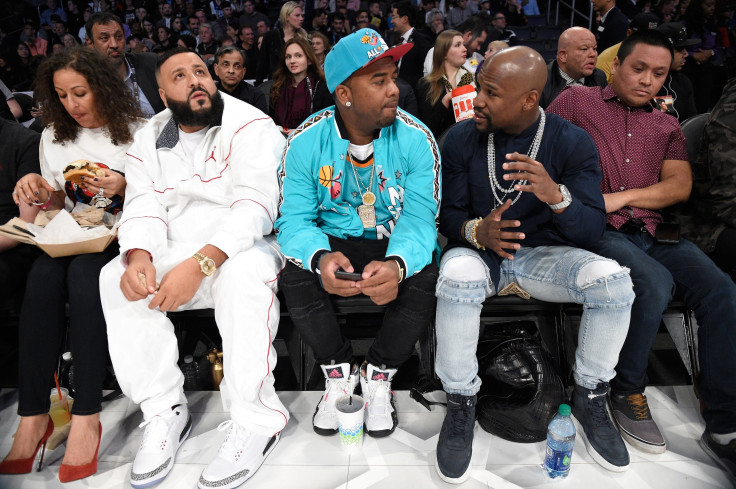 In the first ever case against promoting violations involving initial coin offerings, the Securities and Exchange Commission announced charges Thursday against professional boxer Floyd Mayweather Jr. and music producer DJ Khaled for failing to disclose payments they received for promoting investments in ICOs.
The statement by SEC said Mayweather had failed to reveal payments received from three ICO issuers, including $100,000 from Centra Tech. Similarly, Khaled failed to reveal a $50,000 payment from Centra Tech, which he promoted on his social media accounts as a "game changer."
In April, Centra Tech was declared a fraudulent ICO scheme by the SEC and two of Centra's cofounders — Sohrab Sam Sharma and Robert Farkas — were charged for their roles in the scheme. The U.S. Attorney's Office for the Southern District of New York filed parallel criminal charges as well.
"A post on Mayweather's Instagram account predicted he would make a large amount of money on another ICO and a post to Twitter said 'You can call me Floyd Crypto Mayweather from now on.' The SEC order found that Mayweather failed to disclose that he was paid $200,000 to promote the other two ICOs," the SEC statement read.
Mayweather and Khaled agreed to pay penalties and interest, however, neither of them has not accepted or denied the charges against them. In addition, Mayweather agreed not to promote any securities for three years, while Khaled also agreed to not promote securities for two years.
​"Mayweather agreed to pay $300,000 in disgorgement, a $300,000 penalty, and $14,775 in prejudgment interest. Khaled agreed to pay $50,000 in disgorgement, a $100,000 penalty, and $2,725 in prejudgment interest," the SEC said.​
"These cases highlight the importance of full disclosure to investors. With no disclosure about the payments, Mayweather and Khaled's ICO promotions may have appeared to be unbiased, rather than paid endorsements," SEC Enforcement Division Co-Director Stephanie Avakian said in the statement.
The Department of Justice found May 14 that founders of Centra Tech misled investors into believing they had struck partnership deals with companies like Visa and Mastercard. The idea, according to SEC charging documents, was to raise capital so Centra could set up what it advertised as "the world's first Multi-Blockchain Debit Card and Smart and Insured Wallet" — a financial system that would purportedly provide holders of cryptocurrencies the option to convert their assets into legal tender that could be spent using Visa or MasterCard backed Centra cards.
"Investors should be skeptical of investment advice posted to social media platforms, and should not make decisions based on celebrity endorsements. Social media influencers are often paid promoters, not investment professionals, and the securities they're touting, regardless of whether they are issued using traditional certificates or on the blockchain, could be frauds," SEC Enforcement Division Co-Director Steven Peikin said in the statement.
The cryptocurrency space has seen a lot of celebrity association recently, with some even taking part in initial coin offerings (ICO) and blockchain-based startup projects. Not all celebrity interest in this space have had positive outcomes.
U.S. rapper Ghostface Killah, member of Wu-Tang Clan, cofounded an ICO that expected to raise up to $30 million. However, his Cream Capital was later closed "with no plans to hold the token sale in the future."
© Copyright IBTimes 2023. All rights reserved.