FOMC October Meeting Statement: Fed Keeps Policy Unchanged; No QE Tapering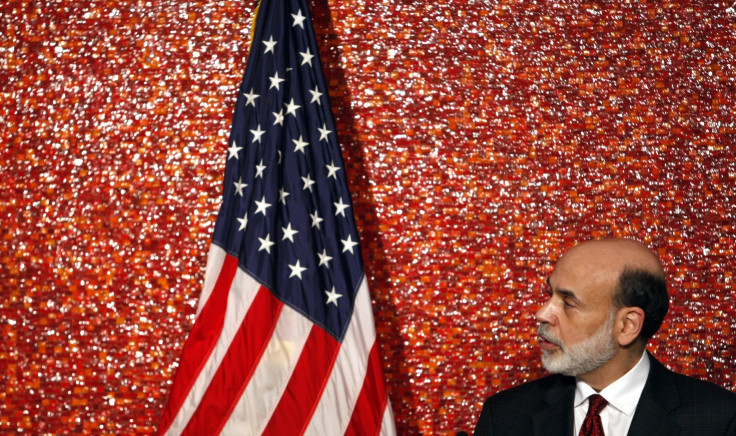 The U.S. Federal Reserve decided to keep intact its program of buying $85 billion worth of Treasuries and mortgage securities a month at its October policy meeting.
The Federal Open Market Committee's decision was widely expected. Although the central bank believes "economic activity has continued to expand at a moderate pace" and that the labor market conditions have shown "some further improvement," it reiterated that the unemployment rate remains elevated.
The Fed said it plans to "await more evidence that progress will be sustained before adjusting the pace of its purchases."
The only changes to the text of the statement concerned the housing market, where policy makers acknowledged that incoming data were consistent with a slowing in the pace of the housing recovery. The committee's characterization suggests that it sees a slowing in the pace of improvement in housing, but not a pullback.
In addition, it removed the language from the September statement that said tighter financial conditions could slow the pace of improvement in labor markets. Barclays economists read this change simply as an acknowledgement that yields have moved lower since the September meeting, while equities have moved steadily higher and the dollar is broadly weaker, on balance.
The minutes of the Sept. 17-18 FOMC meeting show that the weaker-than-expected payroll numbers over the summer were a key reason for why the committee decided to defy market expectations for a tapering of its quantitative easing, or QE, program. Since then, the picture has weakened a bit further, with the 3-month averages for establishment survey jobs, household survey jobs and payroll-consistent household survey jobs all slowing.
The September jobs report, delayed more than two weeks because of the government shutdown, also turned out to be a big disappointment. Businesses only added 148,000 jobs in September, much lower than the 185,000 jobs gained on average over the past year. Payrolls expanded by 332,000 jobs in February -- the strongest increase in three years -- but have slowed since then.
Goldman Sachs economist Jan Hatzius currently expects the Fed to start tapering QE at its March 2014 FOMC meeting, when "the economy would probably be growing at a more robust 3 percent pace and the distortions to the economic data have washed out."
If March is the correct start date for the tapering, Hatzius expects the QE program to end sometime in the fourth quarter of 2014.
The Fed has held interest rates at rock-bottom levels since late 2008 and has quadrupled the size of its balance sheet to more than $3.7 trillion through three rounds of QE.
"However, the March tapering forecast is conditional on the assumption that the next round of fiscal deadlines will prove less disruptive than the most recent set [of data]," Hatzius said. "If there is another lengthy debt ceiling fight that lasts until close to the March FOMC meeting, the tapering decision would likely be delayed even longer."
FOLLOW MORE IBT NEWS ON THE BELOW CHANNELS