September FOMC Minutes Show Decision Not To Taper QE Was 'Close Call' For Several Fed Officials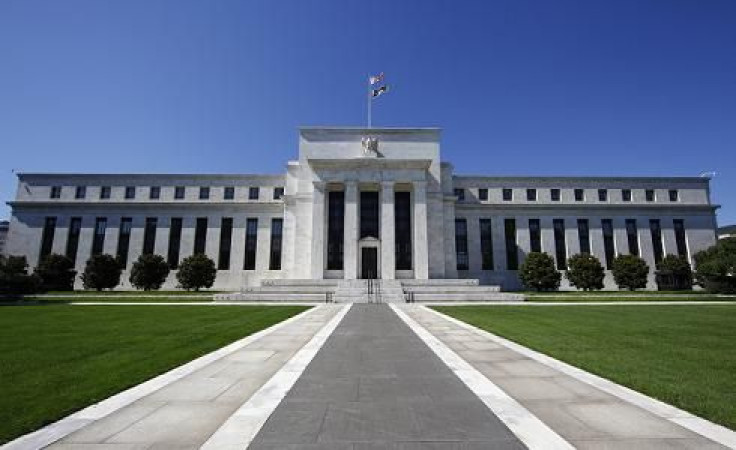 The minutes from the Sept. 17-18 meeting of the U.S. Federal Open Market Committee (FOMC) showed most Federal Reserve policymakers still thought that it would be appropriate to begin to reduce the pace of the bond purchasing program this year and to conclude purchases in the middle of 2014.
Fed releases are not impacted by the government shutdown.
The Fed has been buying $85 billion in government and mortgage bonds each month as a temporary measure to keep interest rates ultralow and stimulate the U.S. economy. The central bank's decision to continue the program in September caught the markets by surprise.
"For several members, the various considerations made the decision to maintain an unchanged pace of asset purchases at this meeting a relatively close call," the minutes said of the 10 voting FOMC members.
Referring to the broader group of 17 Fed policymakers, the minutes said, "most participants judged that it would likely be appropriate to begin to reduce the pace of the Committee's purchases of longer-term securities this year and to conclude purchases in the middle of 2014."
The Fed minutes come as U.S. President Barack Obama prepared to nominate Fed Vice Chairwoman Janet Yellen at 3 p.m. EST to become the central bank's new leader.
Yellen, 67, has been the Fed's second-in-command since 2010. Her nomination would be subject to Senate confirmation amid the current partisan gridlock in Congress. If confirmed by the Senate, Yellen would succeed Bernanke, whose second term as Fed chairman expires on Jan. 31, and become the first female Fed chief in its 100-year history.
"Yellen would be the smoothest transition to power, continuing the Bernanke legacy and a welcomed calm as markets try and handicap the Fed's next policy move," said Sterne Agee chief economist Lindsey Piegza.
Yellen is seen by many on Wall Street to be a "hard-core dove," putting concerns of unemployment ahead of inflation fears, Piegza said. "She vigorously defended Bernanke's aggressive moves to stimulate the economy and is widely expected to maintain Bernanke's legacy of consensus-building policy decisions."
© Copyright IBTimes 2023. All rights reserved.