Ford CEO Pushes for US Car Dealers To End EV Price Haggling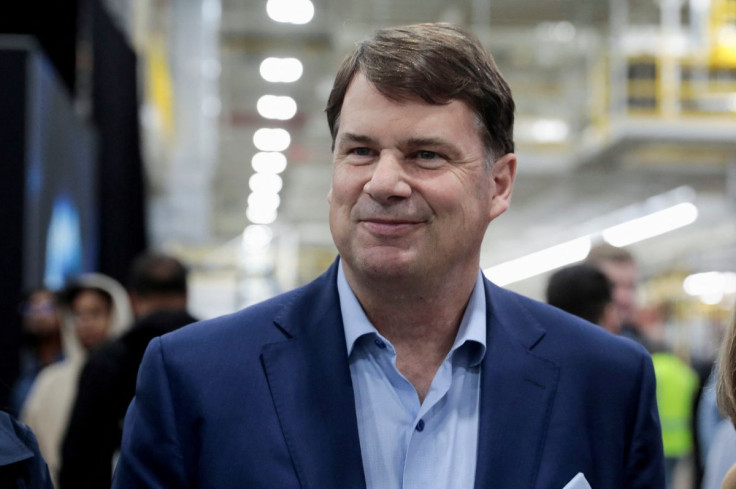 Ford CEO Jim Farley said at a Monday press conference in Detroit that two-thirds of the company's U.S. dealerships have agreed to a new no-haggle standard regarding EV sales.
This decision was made as Farley wants to build Ford into a direct competitor with Tesla and has even used Tesla's direct sales model for how dealerships can optimize profits. Farley's goal is to make Ford the top seller of EVs in the U.S. and outsell Tesla.
Following the 2020 launch of Ford's electric SUV Mustang Mach-e and the subsequent F-150 Lightning EV, there's been a push by Farley to transform all of Ford's fleet to electric. Part of this move requires Ford dealers to invest $1.2 million each on charging equipment for EVs, staff training and other upgrades that will be required to sell and service EVs.
The $1.2 million investment is the elite track and there's a lower track available for a $500,000 investment. There's one issue with that lower track: EV sales will be capped at those dealerships at 25 per year. If a dealership isn't ready or willing to make that investment, they won't be required to be involved in the EV fleet yet.
There has been some opposition to this plan. New York, Arkansas and Illinois dealers filed a lawsuit last week stating that the EV sales requirement that Farley has set forth actually violates franchise laws due to illegal pricing and unlawful allocation systems.
Ford has refuted those claims and stated that no franchise laws are violated. Farley explained on Monday that the company includes dealers in its EV future to not be like rivals Tesla, Rivian and Lucid.
"We're betting on the franchise system," said Farley. "We want to work with our dealers, but there are certain things our customers want that are non-negotiable."
Those non-negotiables include less haggling and more factory orders.
© Copyright IBTimes 2023. All rights reserved.
FOLLOW MORE IBT NEWS ON THE BELOW CHANNELS