Former Arizona Sheriff's Deputy Accused Of Crashing Weddings, Stealing Couples' Gifts
A former Arizona sheriff's deputy was arrested after he allegedly crashed as many as 11 weddings in the last two months and stole the newlywed couples' gifts.
Deputies with the Chandler Police Department detained 54-year-old Landon Earl Rankin on May 4 for stealing "thousands of dollars" from couples in two Phoenix-area weddings last month, officials noted in a statement posted on Facebook on Saturday. They also said the suspect was facing several drug charges after police found amphetamine and fentanyl in his possession.
In their statement, the deputies initially referred to two weddings, one on April 15 and another on April 30. Rankin allegedly crashed the gatherings dressed as a guest and ran off with wedding card boxes containing around $3,000 to $6,000 on each occasion.
While looking into these incidents, deputies learned of another similar incident of wedding card box theft in Pinal County, and Rankin was arrested and charged on suspicion of the said burglaries. Police said they are continuing the investigation and contacting victims for more insights into the case.
Surveillance footage released by the Chandler Police Department apparently showed Rankin in a button-down shirt and slacks running with what is suspected to be wedding card boxes in a plastic bag, Wild Sage reported. During the investigation, police linked him to 11 cases of wedding car box theft in the East Valley region of Arizona.
"After Rankin's arrest, police connected him to eleven incidents of wedding card box thefts in the east valley," police said, according to Insider.
Rankin reportedly retired in 2015 after serving in the Pinal County Sheriff's Office for 21 years. Following his arrest, he told police officers that he attended the weddings to hear the vows "because he was going through a divorce," AP News reported, citing a probable cause statement.
Rankin was booked into the Maricopa County Jail on two counts of third-degree burglary and a slew of other charges. Each burglary count carries a maximum sentence of three years and nine months in state prison, according to Shouse Arizona Law Group. It was unclear if the suspect got an attorney.
Police are asking anyone with information about the thefts to contact them at 480-782-4130.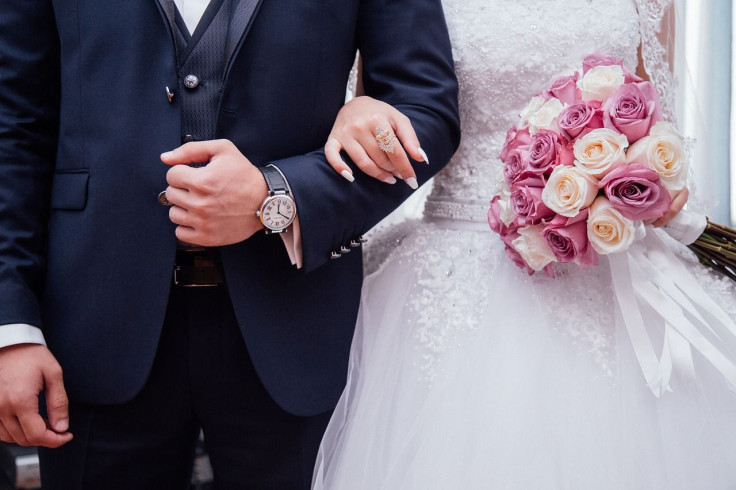 FOLLOW MORE IBT NEWS ON THE BELOW CHANNELS