'Forrest Gump' Director To De-Age Tom Hanks In New Movie Using AI
Director Robert Zemeckis, who is all set to team up with Tom Hanks again after working together in "Forrest Gump," has revealed he will be using an AI-driven tool to de-age the actor in a new movie.
Not only Hanks, but his co-star, actress Robin Wright in the upcoming movie "Here," will also get transformed into a younger version.
The 70-year-old director admitted he has "always been attracted to technology" that helps him tell a story. Speaking about the upcoming movie "Here," the filmmaker told The Hollywood Reporter on Tuesday that the actors will transform "seamlessly" into their younger versions.
"Metaphysic's AI tools do exactly that, in ways that were previously impossible," he added. "Having tested every flavor of face replacement and de-aging technology available today, Metaphysic are clearly the global leaders in feature-quality AI content and the perfect choice for this incredibly challenging, emotional film."
The upcoming movie will also feature Marvel star Paul Bettany (who is popularly known for playing Vision's character) and "Yellowstone" star Kelly Reilly.
Film producer and VFX supervisor, Kevin Baillie--who won Nikola Tesla Satellite Award in 2019--praised the "incredible" technology they were using to create "AI-generated content flawlessly integrated into a shot live on set."
"The actors can even use the technology as a 'youth mirror' — testing out acting choices for their younger selves in real time," he said.
Metaphysic CEO and co-founder Tom Graham noted the technology used in this movie will demonstrate the "power of hyperreal AI to shape the future of entertainment and to eventually help people create AI-generated, photorealistic immersive content while they own and control their data."
"Here" is based on Richard McGuire's novel of the same name.
Hanks previously collaborated with Zemeckis in the 1994 movie, "Forrest Gump," which earned several Academy Awards in categories like Best Actor, Best Picture, Best Visual Effects, Best Film Editing and Best Directing.
Aside from "Here," Hanks will also feature in a romantic comedy, "Asteroid City," which is helmed by director Wes Anderson. The flick will also star Margot Robbie, Scarlett Johansson, Bryan Cranston and Edward Norton.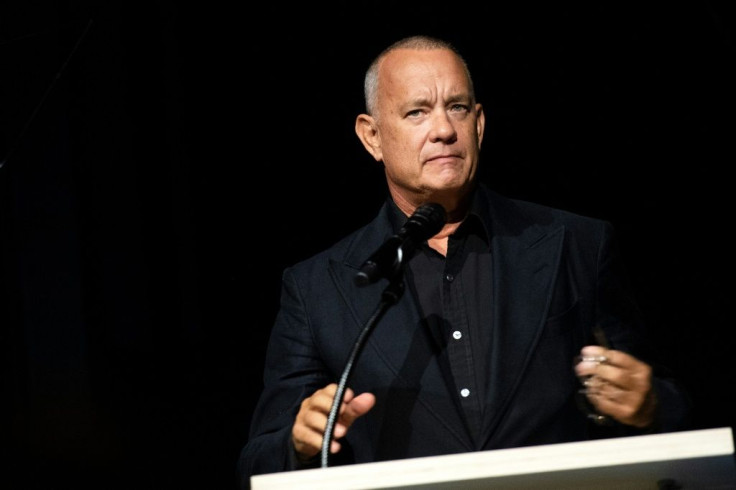 © Copyright IBTimes 2023. All rights reserved.