Fourth Stimulus Check Update: Some Americans Could Face Penalty, As States Send More Payments
Americans are feeling the pain of higher prices at the grocery store, gas pump and in most areas of their lives, but for some, they could soon feel even more pain—in the form of taxes that they owe on their previous stimulus checks.
According to The Ascent, some who received state stimulus checks in 2022 may be required to report them when filing their returns, depending on if their state classified the funds as income or not. If the state stimulus funds were reported as income to the Internal Revenue Service, then recipients may be required to report them now.
This will likely be the case for those in California who received payments valued over $600, as the California Franchise Tax Board had stated it would report the middle-class refunds the state was sending when they were valued at over that amount. Other states did not do this, and their residents will not be forced to claim the payments as income. The best way for those who received a check in 2022 to know if they are going to be required to claim it is to see if they receive a 1099-MISC form in the mail from the IRS. If the form is issued, it must be reported as miscellaneous income on the recipient's federal tax return.
Despite there being some tax penalty that is faced because of the payments, some Californians could still be receiving additional funds. According to KTLA, the Franchise Tax Board, which is the state agency in charge of distributing funds, released a pay schedule showing the final phase wrapping up on Jan. 14, meaning the final payments would be sent out between Jan. 30 and Feb. 14.
The news that they may be required to report their stimulus checks as income on their tax returns, and thus pay taxes on it, likely won't sit well with Americans who were unaware that the funds may have come with such a catch, especially as they still deal with high prices.
While inflation has started to decline, prices are still at highs for all kinds of everyday products and food, and while nowhere near the peak they reached in June 2022, gas prices are once again on the rise, averaging $3.405 a gallon throughout the United States as of AAA's report on Jan. 21. In California, that average price rises to $4.436.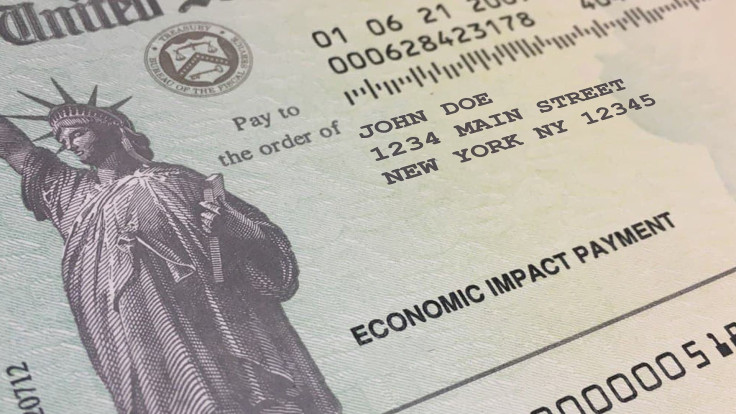 © Copyright IBTimes 2023. All rights reserved.