Fourth Stimulus Check Update: Where New Aid Is Coming This Fall
Despite some prices starting to fall, Americans are still feeling the pain of record-high inflation, not only at the pump or while grocery shopping, but also in interest rates, which continue to see a hike from the Fed in its efforts to cool things down. While that seems to be working to a small degree, prices are still at record highs—but some Americans will be soon seeing relief from their states that could ease their woes.
Thanks in large part to tax revenue surpluses, several states have been able to set up programs that are allowing them to send out payments to residents. The amounts vary, as do when the payments are expected to be distributed. Though some argue that more aid could actually have a negative effect and increase inflation, especially if the money came from a federal level, money from the states could allow for some relief, but without an adverse effect on a national level.
Here's which states are sending out relief checks.
California:
In what is being called a Middle-Class Tax Refund, a one-time payment is scheduled to go out between this October and January of next year. According to the state's Franchise Tax Board, to qualify, residents needed to file their 2020 tax return prior to October 15, 2021, meet the California adjusted gross income limits, could not be eligible to be claimed as a dependent in the 2020 tax year and must have been a California resident for six months or more of the 2020 tax year—and still be one on the date the payment is issued.
According to KTLA, payments will start going out on Oct. 7, and the rest are expected to be sent between Oct. 28 and Nov. 14. The payment amounts range from $200-$1,050 depending on income and the number of dependents, and the first group of people to receive it will be those who received the previous Golden State Stimulus payments via direct deposit.
Colorado:
Eligible tax filers who were 18 or older on Dec. 31, 2021, lived in the state for the entire 2021 calendar year and who filed a state tax return during the income year by June 30, could receive a one-time tax rebate by the end of September. Checks will be mailed totaling $750 for individual filers and $1,500 for joint filers. For those who filed later or who will file by October 17, checks will be sent by January 31.
Florida:
Low-income earners who already participate in Florida's Temporary Assistance for Needy Families program or the Guardianship Assistance Program are eligible for $450 payments. According to WFLA, the payments were limited to just 59,000 families.
Idaho:
After originally sending rebates earlier this year of $75 or 12% of what was paid in income taxes, Idaho is once again sending another round of payments out following Governor Brad Little's signing of House Bill 1, which authorized a second rebate to full-year state residents. Those amounts will either be $300 for individual filers and $600 for joint filers, or 10% of the tax amount for eligible service members using Form 40 or Form 43. Payments will begin to be processed at the end of September.
Massachusetts:
State residents who file a 2021 tax return by Oct. 17 will be eligible for automatic tax rebate checks that are expected to be worth 13% of each resident's income tax liability. The exact amount is expected to be finalized and confirmed by late October, with money being sent in November.
South Carolina:
South Carolina residents who have a tax liability in their 2021 returns could receive a rebate worth up to $700 sometime after Oct. 17. A maximum amount will be calculated after that date, which could mean that disbursements will vary. All funds are expected to be sent by Dec. 31.
Virginia:
Virginia residents with a 2021 tax liability who filed tax returns by July 1 will receive either $250 for single filers or $500 for joint filers by Nov. 1. Those who filed since or who file by Nov. 1 will receive a rebate as well, within four months of the date they filed.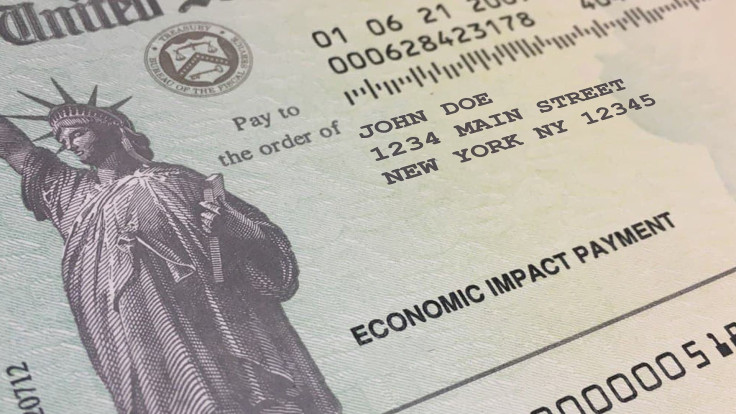 © Copyright IBTimes 2022. All rights reserved.
FOLLOW MORE IBT NEWS ON THE BELOW CHANNELS