Fox Election Polls 2020: Trump Losing To All Democratic Candidates
A recent Fox News election poll released Sunday shows President Donald Trump losing the 2020 presidential race to every Democratic Party frontrunner still in the race for the party's presidential nominee.
The latest Fox News poll, this one from Sept. 15 to Sept. 17, shows Trump being beaten decisively by former vice-president Joe Biden, Sen. Bernie Sanders (I-VT) and Sen. Elizabeth Warren (D-MA).
It shows Biden with a double-digit lead on Trump, enjoying 52 percent support among voters. On the other hand, Trump was supported by only 38 percent. This 14 percentage point spread is the largest ever garnered by Biden in all seven Fox News polls dating back to October 2018.
Biden has beaten Trump in all seven polls conducted by Fox since October 2018. In the first poll from Oct. 10 to 12, Biden was ahead of Trump 50 percent to 37 percent. Biden's smallest lead was a seven percentage-point edge in March 2019.
The September 2019 Fox poll reveals Sanders as the second most favored Democrat that beat Trump in a head-to-head matchup. It showed Sanders with 48 percent support among voters and Trump with 40 percent.
Warren has continued to rise in the polls and edged out Biden in a recent CNN poll. The Fox survey found Warren beating Trump by six percentage points. This means 46 percent of voters will vote for her.
The poll also showed Sen. Kamala Harris (D-CA) winning against Trump with 42 percent support to his 40 percent. In a similar poll by Fox in August, however, Harris was ahead of Trump by six percentage points.
The latest September poll isn't the first Fox News poll showing Trump losing the 2020 elections to a bevy of Democrats.
A Fox poll in August also found Trump in danger of losing to every top Democrat -- Biden, Sanders, Warren and Harris. Following that August poll, Trump slammed Fox News and claimed that the outlet was making a "big mistake."
The September poll results were almost similar to a Fox poll in early August, which showed Biden with 50 percent support as against Trump's 38 percent.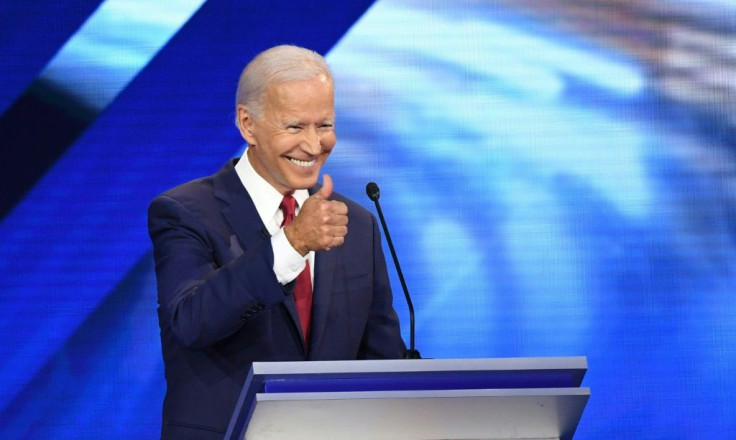 © Copyright IBTimes 2023. All rights reserved.