Frances Bean Cobain Calms Twitter Rant: 'I Have No Animosity Towards Lana'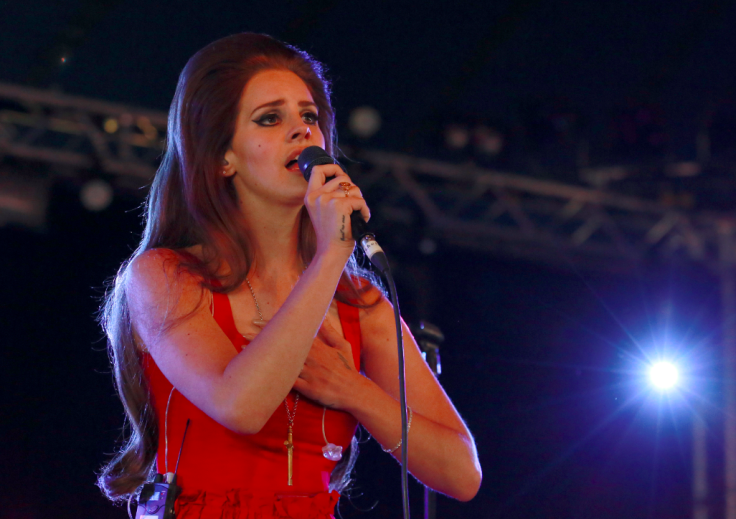 Frances Bean Cobain knows firsthand how the tragedy of someone dying young affects loved ones. Her father, Kurt Cobain, Nirvana music legend, committed suicide in his Seattle cabin in 1994, when he was 27 and his baby girl was 2.
The American visual artist, now 21, who is the only daughter of Kurt and singer Courtney Love, took to Twitter to address controversial comments singer Lana Del Rey made about death. U.K. newspaper The Guardian quoted the "Young and Beautiful" singer, who said she wished she were dead already. But on Monday, after many had time to read Cobain's outburst, she responded to her "attack" on Del Rey.
"I'm not attacking anyone. I have no animosity towards Lana, I was just trying to put things in perspective from personal experience," she said. However, this sentiment was much different than earlier on Sunday, June 22, when the blonde beauty took to Twitter to chastise the "Born to Die" singer.
"@LanaDelRey the death of young musicians isn't something to romanticize," she wrote. "I'll never know my father because he died young & it becomes a desirable feat because ppl like u think it's 'cool.'"
"Well, it's f---ing not," she added in another tweet. "Embrace life, because u only get one life. The ppl u mentioned wasted that life. Don't be 1 of those ppl...ur too talented to waste it away." Her posts have since been deleted, but a tweet Andy Warhol made about death remains.
Del Ray has not addressed Frances Bean's social media diatribe, but it's certainly not the first time she's been chastised for her controversial comments on death. Before the late Nirvana rocker's daughter called her out, Del Ray tweeted that she has tried to distance herself from the original Guardian interview in a series of tweets that have since been deleted, but the Guardian (ironically) took screen shots of her 140-character messages.
"I regret trusting the guardian - I didn't want to do an interview but the journalist was persistent," she apparently tweeted.
"Maybe he's actually the boring one looking for something interesting to write about. His leading questions about death and persona were calculated," she added.
Follow me on Twitter @mariamzzarella
© Copyright IBTimes 2023. All rights reserved.