Frank Nucera Jr., Former New Jersey Police Chief, Arrested For Hate Crime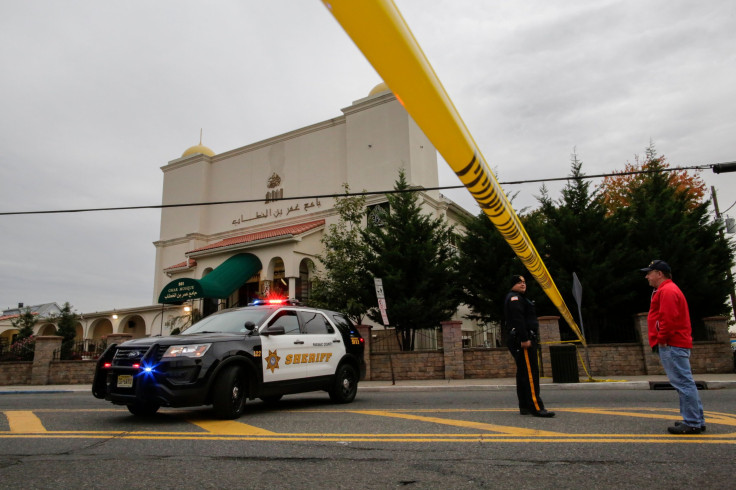 A former New Jersey police officer was arrested and charged Wednesday with committing a hate crime and violating civil rights after he said African-Americans had "no value" and were "like ISIS," and suggested putting them before a firing squad, federal authorities alleged in a criminal complaint.
Frank M. Nucera Jr., 60, had previously served as a chief of the Bordentown Township Police Department in Burlington County, New Jersey.
Federal authorities alleged that the now-retired officer referred to African-Americans using various racial slurs and reportedly directed his officers to position police dogs at high school basketball games in order to intimidate African-Americans, according to a criminal complaint unsealed on Wednesday.
Nucera has faced a hate crime charge and a federal civil rights charge. FBI Special Agent Vernon Addison wrote in an affidavit that Nucera "has a significant history of making racist comments concerning African Americans, to whom he frequently referred to as 'n******,'" and Italian-derived racial slurs for African-Americans, Chicago Tribune reported.
Addison also wrote that one of Nucera's officers "made numerous recordings" of the retired officer that "contained extremely offensive racist comments" over the course of a year because he had been "alarmed" by Nucera's racism, according to the affidavit.
"The nobility of police officers is rooted in their selfless commitment to protecting our communities and their pledge to honor our constitutional values," Acting U.S. Attorney William E. Fitzpatrick said in a statement.
The "defendant dishonored the profession by doing neither," Fitzpatrick added, according to the New York Daily News.
The federal charges against Nucera stem from an incident that took place on Sept. 1, 2016, that included a police encounter involving an 18-year-old African-American man and a 16-year-old African-American girl.
A hotel manager reportedly called the police because he accused that the pair had not paid for their hotel room the night before and were spotted swimming in the hotel pool.
The FBI affidavit stated that their encounter with police "escalated into a physical struggle," that both teens "resisted arrest" and that one of the officers had to use pepper spray.
Following the altercation, both the teens were said to have been handcuffed, when Nucera allegedly grabbed the 18-year-old man's head and slammed it "into the right side of the metal doorjamb," according to the affidavit.
An officer present during the incident said he reportedly heard the 18-year-old's head make "a loud thud" as it hit the doorjamb, the feds alleged in the affidavit. Officers said that the 18-year-old reportedly did not resist when the officer slammed his head, however, had "stopped walking for a moment to loudly complain."
The FBI affidavit alleged that hours after the assault, Nucera was recorded telling an officer at his department he was "f------ tired" of African-Americans.
"I'll tell you what, it's gonna get to the point where I could shoot one of these mother------," Nucera allegedly said. "And that n----- b---- lady, she almost got it," he said, referring to the 16-year-old girl's aunt, who had been present at the time of the arrest.
The federal complaint against the former New Jersey police officer also included several quotes indicating that along with his overall animosity toward black people in general, he had a specific hatred for those coming from Trenton. According to 2010 census data footnoted in the federal complaint, showed that Bordentown's population is almost 75 percent white whereas the census bureau's FactFinder page showed that Trenton's population is 52 percent black.
© Copyright IBTimes 2022. All rights reserved.
FOLLOW MORE IBT NEWS ON THE BELOW CHANNELS