French Montana Talks Khloé Kardashian, Drake-Meek Mill Feud And Kanye West's Mental State [VIDEO]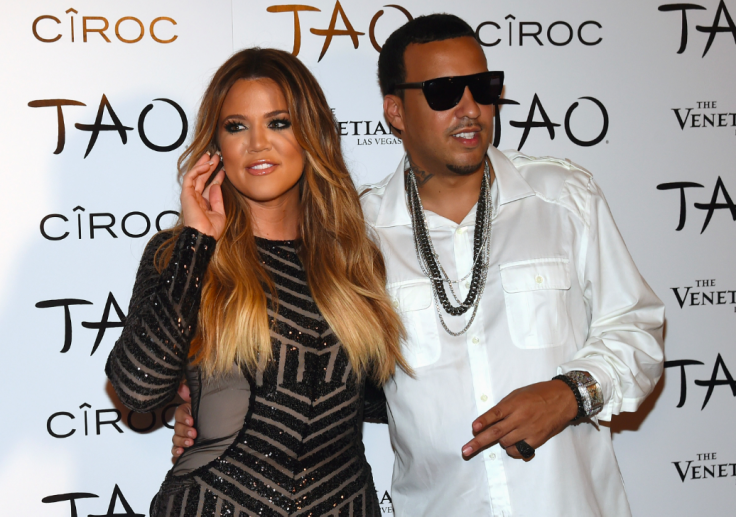 "Don't Panic" rapper French Montana opened up about some hot topics during a new interview with Larry King. The star discussed the nature of his relationship with "Keeping Up With the Kardashians" star Khloé Kardashian and what he thinks about the feud between Drake and Meek Mill. Plus, he gave some insight on the mental state of rapper Kanye West.
When King brought up French Montana's relationship with Kardashian, he said the two are like "best friends. But when King pushed him, asking if they are romantic, Montana said, "It could be at times."
The rapper dropped a bomb when he claimed the feud between rappers Drake and Meek Mill is a sham. "With this situation it's different, but at the end of the day, I don't feel like they have real problems. It's just part of the game. It brings excitement to the game," he said.
When it comes to Kanye West, who has been going on Twitter rants since his new album, "The Life of Pablo," dropped, Montana thinks the outbursts are all part of West's plan. "Kanye West is a genius, and all the moves he do is calculated. There's a method to his madness."
Even though Montana doesn't think there's anything wrong with West's mental state, Kim Kardashian West has reportedly threatened to leave her husband unless he seeks therapy. "Kim is very concerned and frustrated. She and Kanye are having big problems that are escalating," an insider told Us Weekly Wednesday. "Kim has demanded that Kanye get therapy."
The interview will air on the Emmy-nominated series "Larry King Now" Monday, March 14, at 2 p.m. EST on CNN.
Follow me on Twitter @mariamzzarella
© Copyright IBTimes 2023. All rights reserved.