French Nuclear Power Company Areva (AREVA) Announces Restructuring Plan, To Raise $9 Billion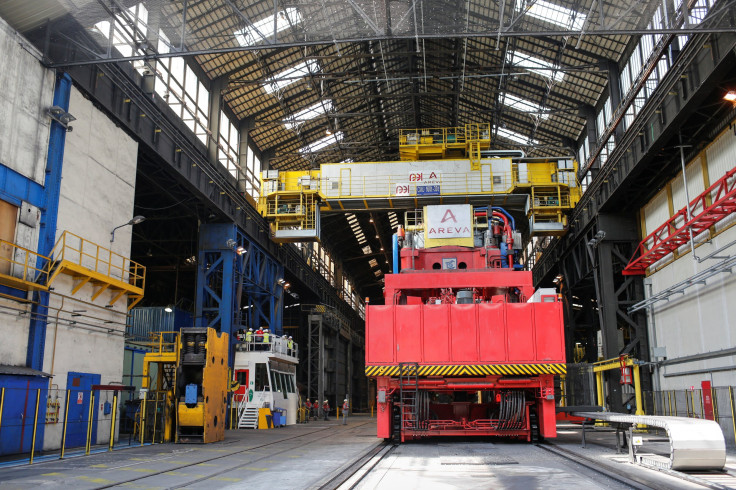 Areva SA, France's state-controlled nuclear energy company, announced its restructuring plans Wednesday, which will see it split into three smaller companies and raise about 8 billion euros (about $9 billion) in fresh capital. The company, which has made losses for the last five years, will also sell its noncore businesses to raise some of the cash.
The announcement was made by CEO Philippe Knoche during a conference call held to give details of the company's road map for the next five years. A new entity, temporarily named New Co, will be created to handle the business of nuclear fuel for power plants, which includes mining, conversion and enrichment operations, as well as the processes of recycling, logistics and dismantling.
"By means of the solutions it can provide for uranium supply, for its conversion into fuel, and for nuclear fuel recycling, waste management and dismantling, New Co will be in a good position to grow in global nuclear markets. The strengthened capital structure, the new industrial plants, and the reinforcement of New Co's technology and innovation base will underpin this strategy," Knoche said.
New Co, which will take on part of Areva's debts along with its assets, will also be in a position to raise capital from the markets in the medium term, by 2019 or 2020, since it "will be an attractive company that will raise interest from new investors," he added.
Areva will transfer relevant assets to New Co and will itself remain a holding company. It will also sell some of its assets and operations, such as the reactor manufacturing unit — to be bought by state-controlled power utility Electricite de France — to raise about 2.9 billion euros. The assets to be sold form the third part formed in the split.
The French government, which owns over 85 percent of Areva, will allocate another 5 billion euros to increase the capital for both Areva and New Co, subject to approvals from the European Commission. A chunk of the money would be used for repaying debts.
On account of capital expenditure for operations that began in 2007, the company expects to make losses for another two years, but said New Co was likely to turn profitable in 2018.
Areva's shares were trading about 0.75 percent lower before noon, local time, (6 a.m. EDT) on the Euronext Paris stock exchange, while the broader CAC 40 Index was trading 1.4 percent higher.
© Copyright IBTimes 2023. All rights reserved.