'Frozen 2': Fans Can Get Chance To 'Chill' With Kristen Bell At Premiere
The team behind "Frozen 2" is giving fans a chance to watch the world premiere in Los Angeles and hang out with lead cast member Kristen Bell, who has leant her voice to Anna. They have teamed up with Omaze for a sweepstakes contest, and the money collected will go to charity.
The contest is on the Omaze website, where the fans can participate by making donations that range from $25 for 250 entries to $5,000 for 50,000 entries. The lucky winner will be allowed to bring a friend along for the Los Angeles premiere of the highly anticipated sequel.
Aside from being among the first in the world to watch the film, the lucky winner will also be able to spend time with Bell and take pictures with her at the world premiere. The winners will be flown into Los Angeles, and they will get to stay at a four-star hotel.
The money collected from this fundraiser will go to Women's Peace & Humanitarian Fund (WPHF). The organization works towards making the world more peaceful and gender-equal by supporting grassroots women's organizations. They have also partnered with the United Nations and other international organizations.
Bell personally invited the fans to watch "Frozen 2" with her by participating in the fundraiser. She made a funny video of her joking about inviting the fans to watch TV with her at her home and wash dishes, and then on a more serious note she invited the fans to join her in Los Angeles for the movie's premiere.
The plot of the upcoming movie will be about Anna and Elsa (Idina Menzel) travelling to a forest in an enchanted land to uncover secrets about the past. The trailer of the film teased that this will not be an easy journey.
"Frozen 2" will be released on Nov. 22.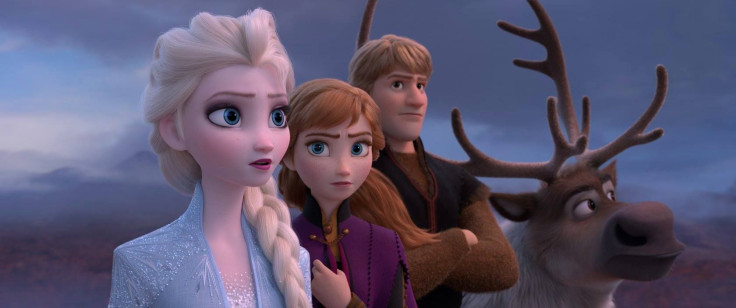 © Copyright IBTimes 2023. All rights reserved.