'Fruitvale' Wins Big At Sundance: The Tragic True Story Behind The Film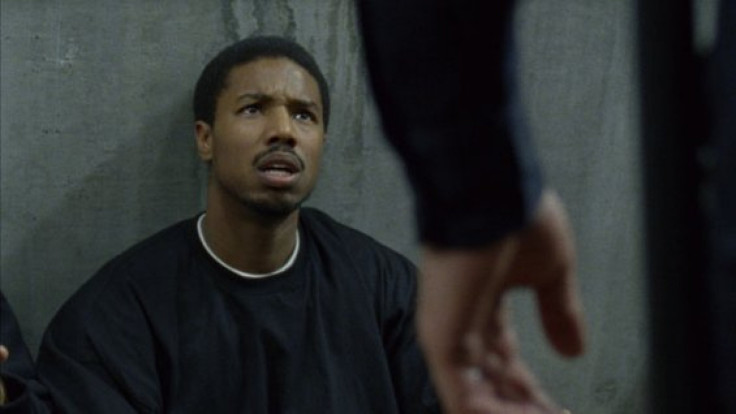 The Sundance Film Festival concluded on Sunday and the top prizes went to the haunting true story "Fruitvale." The film took home both the U.S. Grand Jury Prize for dramatic film and the Audience Award. Only a few films such as "Three Seasons" (1999) and "Precious" (2009) have taken home both awards at the festival.
The film centers on the murder of Oscar Grant, an African-American man who was shot and killed by a police officer at the Fruitvale stop of the Bay Area Rapid transit line in Oakland, Calif. The tragedy, which took place on New Year's Day in 2009, made national headlines and opened up a dialogue about police brutality, racism and the effectiveness of transit police.
The incident began when BART police removed 12 men, including Grant, from a train at approximately 2 a.m. and placed them on the Fruitvale platform. Video footage taken by bystanders shows that Grant struggled with two of the officers but was in a submissive position on the ground. Moments later, one of the officers, Johannes Mehserle, 27, shot Grant in the back.
Grant had his hands behind his back at the time and it was later determined that he was unarmed.
Footage of the shooting was broadcast on various news networks and was watched online by millions. Grant's death led to major protests and accusations of a civil rights violation on the part of Oakland police.
According to the Los Angeles Times, Mehserle claimed that he accidentally fired his gun when he intended to use his Taser. He was convicted of involuntary manslaughter. He was sentenced to two years minus time served. He was released in June 2011.
John Burris, the attorney representing Grant's family, told the San Francisco Chronicle said he believed the German-born Mehserle would have handled the situation differently had Grant been white.
"I don't think the officer shot the gun because Oscar was black, but I think the way he approached the situation in an aggressive way was based on race," he said. "If they were white, the officer might have asked them what was going on, rather than throw them in handcuffs."
"Fruitvale" focuses on New Year's Eve 2008, the final day of Grant's life. Michael B. Jordan ("Chronicle") stars as the doomed 22-year-old while Oscar nominee Octavia Spencer portrays his mother, Wanda Johnson. The film, which uses some of the actual footage of Grant's death, marks the directorial debut of 26-year-old Ryan Coogler.
For Coogler, the film is a way for victims like Grant, and more recently Trayvon Martin, not to be forgotten.
"These things keep happening. So many people have died in similar circumstances to Oscar's, it's crazy," he told Entertainment Weekly. "The thing that made Oscar's death different was that people recorded it. So many people get killed like this, and nobody's there to witness it. So it becomes an officer's word against someone who's dead.
"So for me, it was always an issue of me getting this project out there sooner than later," he continued. "But when Trayvon was killed, that was devastating. It didn't accelerate the process, but it definitely made it more immediate for people who were involved."
© Copyright IBTimes 2023. All rights reserved.
FOLLOW MORE IBT NEWS ON THE BELOW CHANNELS