FTC, Privacy Advocates Favor 'Do Not Track'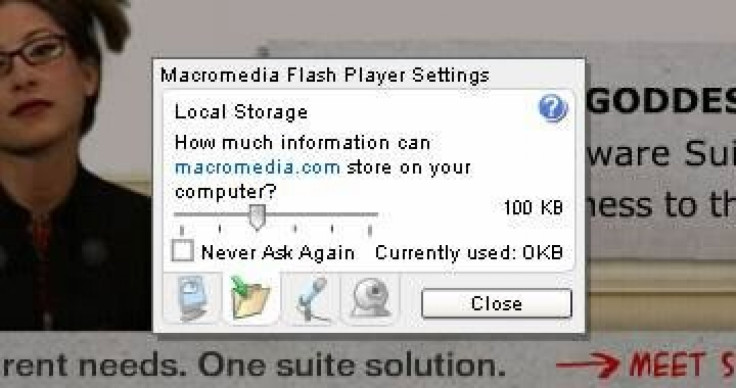 The growing debate over privacy on the web has reached Washington as both the Federal Trade Commission has joined privacy advocates to back do not track legislation.
The FTC convened this week and officially recommended a do not track option on all web browsers. David Vladeck, director of the FTC's Bureau of Consumer Protection, told the House Committee on Energy and Commerce Subcommittee on Commerce, Trade and Consumer Protection that more transparency is needed regarding behavioral advertising. In behavioral advertising, companies use stored data from web cookies from various websites and sell that information to third party advertisers.
The Commission supports a more uniform and comprehensive consumer choice mechanism for online behavioral advertising, sometimes referred to as 'do not track.' The most practical method of providing uniform choice for online behavioral advertising would likely involve placing a setting similar to a persistent cookie on a consumer's browser, and conveying that setting to sites that the browser visits, to signal whether or not the consumer wants to be tracked or receive targeted advertisements, Vladeck said in a prepared statement to lawmakers.
The do not track legislation would allow consumers who do not want their information stored and mined to put their names on a registry, similar to how the do not call list works for people that want to avoid telemarketers. Many of the affected companies of such a list recently spoke out against what they believe would be a drastic measure.
The FTC's response fell in line with Common Sense Media, a non-profit which says it is dedicated to improving children's lives, released a white paper outlining steps it believed the government, industry, educators and parents should take to protect young people's privacy online. Jim Steyer, Common Sense's chief executive officer and founder, says the group is mainly focused on protecting children.
We do not believe kids should be tracked. Period, Steyer said. In our seven point framework, our third point is there should be no behavioral marketing towards kids. It shouldn't even be an opt in or opt out option, kids should not be tracked.
Common Sense has been working with Representative Edward J. Markey (D-Mass.) to create legislation that would update previous laws on protecting children's privacy online. In 1998, Markey authored the Child Online Privacy Protection Act (COPPA). He says it's now time for an update.
Kids growing up in an online environment need protection from dangers that can lurk in cyberspace. Children should be playing 'Hide and Seek' not 'Hide from the Creep.' That's why to ensure that kids are protected, I plan to introduce legislation next year that will include a 'Do Not Track' requirement so that kids do not have their online behavior tracked or their personal information collected or profiled, Markey said in a statement.
Steyer said Common Sense also supports the do not track, opt out for everyone over the age of 18. He said the ever-faster pace of technological innovation has made government action necessary.
The last privacy legislation was in 1998. Twelve years ago, that's like the prehistoric era. Google didn't exist. Facebook didn't exist. It's time for the policy makers to wake up and smell the coffee, Steyer said. He also called on parents to educate their children about privacy dangers on the internet.
The solutions definitely requires legislative and regulatory change. But self regulation will not suffice alone. There needs to be a major public education and awareness to teach kids about these issues. Kids don't have perspective. The pace of innovation has become so rapid that they have nothing compare this to. Adults have a set of norms.
© Copyright IBTimes 2023. All rights reserved.
FOLLOW MORE IBT NEWS ON THE BELOW CHANNELS