Funny Christmas Songs Playlist 2016: List Of Hilarious Songs To Cheer Up The Mood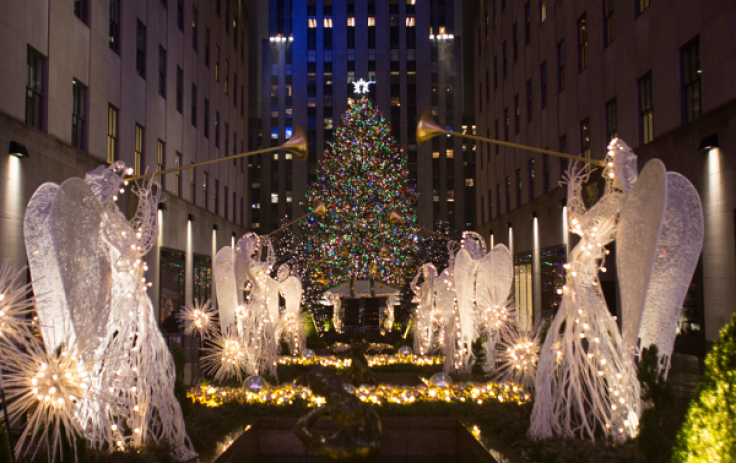 Christmas is just a little more than a week away and you may have had your list of festive songs ready by now. However, whenever the holiday stress gets to you, it is better to turn to lighter and funnier songs to cheer up the mood.
Avoiding regular Christmas songs, some artists have created hilarious songs that keep up with the festive spirit.
"The Chipmunk Song (Christmas Don't Be Late)" remains the favorite for many people who want to take a break from the classic Christmas songs. "I Want a Hippopotamus for Christmas" and "All I Want For Christmas Are My Two Front Teeth" are likely to be put on repeat mode by music lovers. However, there are several other funny songs that will lighten you up any time.
"Nuttin' for Christmas" — Stan Freberg
"Chrissy the Christmas Mouse" — Debbie Reynolds & Donald O'Connor
"Grandma Got Run Over By a Reindeer"— Elmo & Patsy
"Christmas In Heaven" — Monty Python
"Grandpa Got Runned Over By A John Deere"— Cledus T. Judd
"I Saw Mommy Kissing Santa Claus" — Jimmy Boyd
"Santa Claus Is Watching You" — Ray Stevens
"Present Face" — Garfunkel and Oates
"The Night Santa Went Crazy" — "Weird Al" Yankovic
"Santa Claus And His Old Lady" — Cheech & Chong
"I Got a Cold For Christmas" — The Three Stooges
"You're a Mean One Mr. Grinch" — Thurl Ravenscroft
"Christmas At Ground Zero" — "Weird Al" Yankovic
"Christmastime" — The Arrogant Worms
© Copyright IBTimes 2023. All rights reserved.