Best Holiday Cards 2016: How To Buy Or Make Christmas Cards Using Hallmark, Pinterest And More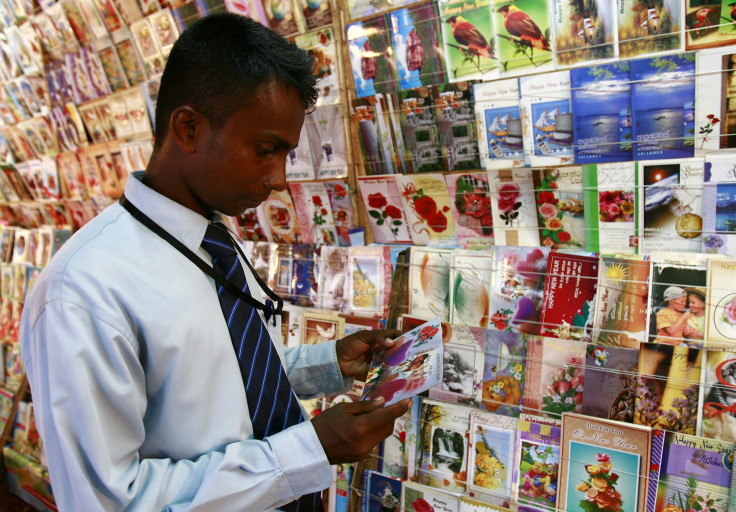 You might be all through with your holiday gift purchases of the year, but let's not forget about the holiday cards. Sending a holiday card is a thoughtful way to extend the season's greetings to friends and extended family that live far away (purchasing gifts for absolutely everyone is thoughtful but also completely stressful).
While e-cards and holiday emails can be charming, there's nothing quite like receiving a card addressed to you in the mail. There is no shortage of retailers and card stores that stock the great holiday cards. Hallmark and Papyrus carry an assorted stock of cards, from the humorous to the heartfelt. For those that want to go with a more personalized option, photo collage sites like Shutterfly offer templates that you can play with to create the ultimate photo-collaged card. If you're really looking to go full-on DIY, there are a number of creative ways to handcraft a memorable holiday card.
Here are some options to consider for your holiday 2016 card.
In-Store Holiday Card Options: For a cheeky, or heart-warming set of holiday cards, stop by a drug store like Walgreens or Duane Reade. Retailers like Target and Walmart will offer a wide assortment of cards, and Hallmark is always the go-to card destination. Stationery stores like Papyrus also carry beautifully crafted cards that you won't find anyplace else.
Photo Card Websites And Services: If you're looking to create a holiday greeting card complete with recent photos of you and your family, snap some pics or pull up favorite snapshots from 2016 and create your own photo collage card. Make your own personalized card through Shutterfly, Paper Culture or Zazzle.
Creative Holiday Card DIY Options: Click over to the mecca for all things DIY (AKA Pinterest) and peruse its thousands of handmade holiday card options. Recreate a forest of paper Christmas trees using paper paint swatches, or cover your card with the image of a wreath made from buttons. Ribbons, glitter, sequins and puff paints are all handy crafting items to have, as well.
© Copyright IBTimes 2023. All rights reserved.