'Futurama: Release The Drones' Announced For Mobile Devices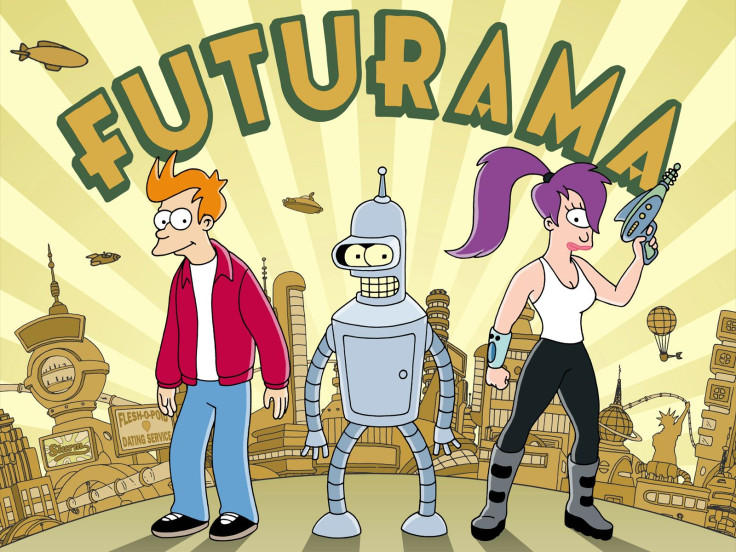 A few months after a mysterious "Futurama" teaser was shown, Fox and mobile game studio Wooga have announced "Futurama: Release the Drones" for mobile devices. The game has the TV series' fan-favorite cast taking part in a trade war against their biggest rival, while also solving puzzles and delivering cargo.
Revealed through a blog by Wooga, it's hard to get a feel on how the game will play. The explanation mentions puzzles and cargo delivering, but it's not known if the game will be a match-3 puzzler or if it will be part of any typical genre. Then again, the mystery could be appealing to certain fans, as they won't know what they'll be getting just yet ala "Star Wars: The Force Awakens."
Developer Wooga is no slouch when it comes to making quality mobile games, as the studio has worked on "Bejeweled" and "Puzzle Bobble" according to The Verge. Fans can hope that the developers put a lot of effort on the "Futurama" mobile game, especially since puzzles will be involved.
Whatever the game will be about, fans of the acclaimed series will be happy to know that the developer has enlisted some heavyweight writers to make sure the game is just as funny as the show. The game will have Patrick Verrone and Dave Grossman on board, which should excite "Futurama" fans.
Grossman helped write the critically acclaimed "Secret of Monkey Island," which many PC fans claim is one of the funniest games anyone will ever play. Verrone was the co-executive producer on "Futurama" and wrote some episodes as well, so it looks like the game will be strong on the humor department.
The only downside about the announcement is the lack of a proper release date. It wasn't stated when the game would come out and no release window was given, so it looks like fans will have to wait a while before they see Fry, Lila and Bender again.
Only time will tell if "Futurama: Release the Drones" will be a good game, but it should excite fans of the show non-the-less. If the game announcement means anything, it's that "Futurama" keeps defying cancellation.
© Copyright IBTimes 2023. All rights reserved.
FOLLOW MORE IBT NEWS ON THE BELOW CHANNELS