The Future Of Healthcare: Obamacare Replacement Defended By Paul Ryan, Tom Price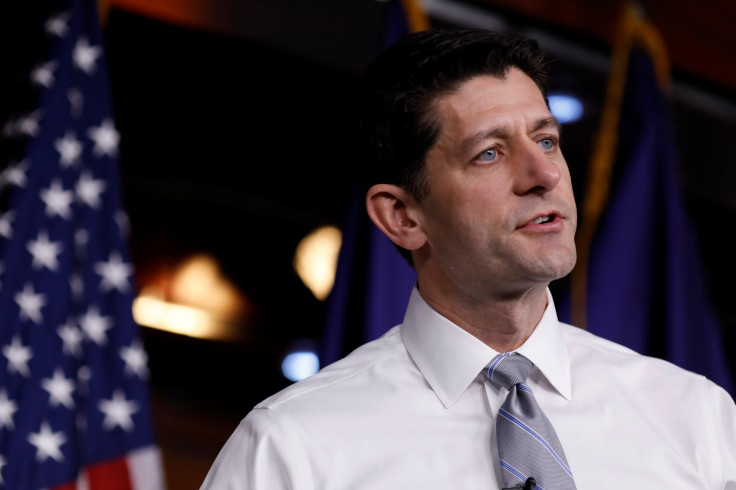 House Speaker Paul Ryan and Health and Human Services Secretary Tom Price defended proposed Republican legislation to reform how Americans obtain health insurance, saying they are moving to keep the healthcare marketplace from collapsing. But Sen. Rand Paul rejected the plan, proposing instead Americans be allowed to join co-ops to drive down costs.
The two insisted the American Healthcare Act will provide more coverage at lower cost because it will give people more options despite analyses that predict 15 million Americans now covered could lose their health insurance and others will see their costs skyrocket.
The Republican plan replaces income-based subsidies with age-based tax credits, targets the Medicaid expansion, defunds Planned Parenthood and eliminates insurance mandates in favor of a 30 percent penalty imposed by insurance companies for people who let their coverage lapse.
Read: Who Will Lose Health Insurance?
The Congressional Budget Office is scheduled to release its assessment of the bill Monday.
"Obviously this is a transition that we're going through, but the important thing is to appreciate that the market as it is right now is failing. Obamacare, the ACA [Affordable Care Act], has failed. You have premiums going up, you've got deductibles where people have an insurance card but they don't have any coverage, have a third of the counties in this nation that only have one insurer offering coverage, five states with only one insurer offering coverage," Price said in a pre-recorded interview broadcast Sunday on NBC's "Meet the Press."
Read: Obamacare Replacement Defunds Planned Parenthood
Ryan, on CBS' "Face the Nation," said it is essential for Republicans to keep their campaign promise to repeal and replace the ACA, otherwise there will be a "bloodbath" in 2018.
White House Budget Director Mick Mulvaney, on ABC's "This Week," rejected the AARP's characterization of the GOP measure as imposing an age tax, saying he doubts those who oppose the bill have taken into account the impact of competition and the expansion of Health Savings Accounts.
He also said despite the cuts to Medicaid the fact that states will have more control over how Medicaid funds are spent, enabling them to provide better care for less.
"What people want is to get care. When people get sick they want to be able to go to the doctor. That's where Obamacare failed," Mulvaney said.
The plan, however, is facing opposition not only from Democrats but conservative Republicans.
Paul, R-Ky., called the plan "Obamacare-lite" on "Face the Nation," saying it provides a bailout for the insurance industry and still allows Medicaid to grow by 5 percent a year.
"He will not have the votes [to pass the current bill] and we will have to get to that point before negotiations begin. … We're still in the pre-negotiation period," Paul said.
Paul has his own solution for rebuilding the individual market: Allow Americans to join buying groups that would allow them to buy down premiums and guarantee they wouldn't be excluded because of pre-existing conditions.
Sen. Tom Cotton, R-Ark., said on "This Week" he thinks Congress should slow down the process because the current bill would lead to higher premiums, not only in the individual marketplace but for employer-provided policies as well, because it leaves most of the Obamacare regulations in place. He rejected Mulvaney's assessment that the value of competition has been discounted.
Sen. Bernie Sanders, I-Vt., said Ryan's bill is not so much a healthcare package as it is a massive shift in wealth.
© Copyright IBTimes 2023. All rights reserved.
FOLLOW MORE IBT NEWS ON THE BELOW CHANNELS