Futures Dip as Euro Slides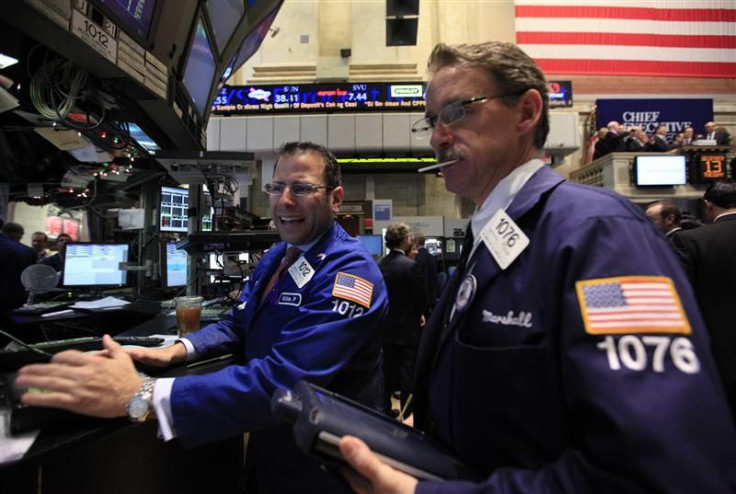 (REUTERS) - Stock index futures fell in light Wednesday trading, pressured by a decline in the euro and by rising Italian bond yields.
Italy paid a euro-era record high yield of 6.47 percent to sell five-year notes in its first auction of longer-term debt since the European Union moved toward greater fiscal integration.
U.S. stocks have been weighed down this week in part due to the view that measures agreed at last week's summit did not go far enough to resolve the two-year-old debt crisis.
Investors were also disappointed that the U.S. Federal Reserve gave no hints of new stimulus measures to offset the effects of the European crisis.
Commodity-related stocks could be under pressure as copper and crude prices were pulled lower by a strengthening U.S. dollar. The euro fell below what some view as a psychological barrier of $1.30.
The euro slid to an 11-month low against the dollar as investors speculated that more euro zone countries may be downgraded in the near term, given that a quick solution to the region's debt crisis remains elusive.
S&P 500 futures fell 4.1 points and were below fair value, a formula that evaluates pricing by taking into account interest rates, dividends and time to expiration on the contract. Dow Jones industrial average futures lost 6 points, and Nasdaq 100 futures dropped 12 points.
Data on sales of previously owned homes from 2007 through October this year will be revised down because of double counting, the National Association of Realtors said, indicating a much weaker housing market than previously thought.
On Tuesday, the Dow Jones industrial average <.DJI> slid 0.55 percent, the S&P 500 <.INX> dropped 0.87 percent and the Nasdaq Composite <.IXIC> lost 1.26 percent.
(Reporting by Rodrigo Campos; editing by Jeffrey Benkoe)
© Copyright Thomson Reuters 2023. All rights reserved.