Futures Drop as Global Equities Sell Off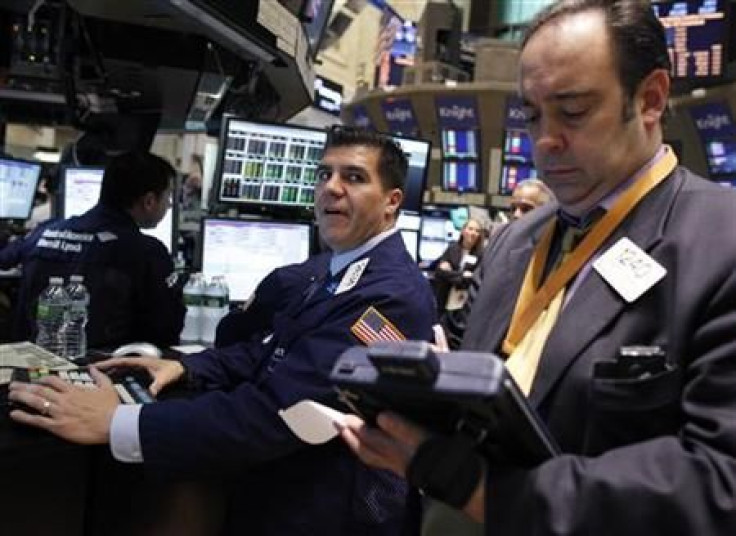 Stock index futures declined on Tuesday, following global markets sell off, as persistent fears over the eurozone debt crisis weighed on the sentiment.
Futures on the S&P 500 are down 0.96 percent, futures on the Dow Jones Industrial Average are down 0.76 percent and Nasdaq100 futures are down 0.87 percent.
European and Asian stocks plunged as euro zone politicians and bankers struggled to contain Greece's debt crisis and stop it spreading to Italy and Spain.
Euro zone finance ministers promised longer debt maturities and a more flexible rescue fund to help Greece and other EU debtors, but they set no deadline to act and the threat of contagion to Italy and Spain grew, Reuters reported.
The euro declined 0.63 percent to 1.3941 against the dollar and the yen gained 0.76 percent against the greenback.
On the economic front, US trade deficit is expected to little change at $44.1 billion in May compared to $43.7 billion in April.
Meanwhile, Alcoa Inc., a leading steel manufacturer, for hints about corporate earnings to come in the second quarter and how the manufacturing industry that uses the company's steel may be faring were not too disappointed. Alcoa reported second-quarter earnings Monday after the market close that beat analyst estimates.
Alcoa (NYSE: AA) earned $364 million, or $0.32 per share, excluding one-time charges in the second quarter compared to $0.13 per share in the same quarter a year-ago. Revenue increased 27 percent over the past year to $6.59 billion, exceeding the consensus revenue forecast of analysts who predicted $6.31 in revenue for the quarter.
Crude oil futures declined 0.97 percent to $94.23/barrel and gold futures fell 0.12 percent.
European stock markets are currently trading lower with FTSE 100 down by 91.84 points, DAX30 down by 152.44 points and CAC 40 down by 89.81 points.
© Copyright IBTimes 2023. All rights reserved.