Futures Indicate Earnings, Economic Data To Grab Market's Attention As Shutdown, Debt Ceiling Concerns Recede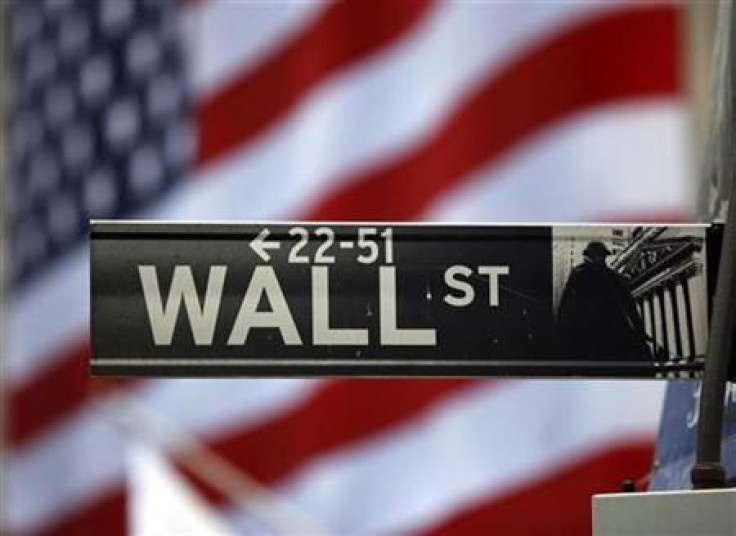 U.S. stock futures were mildly up on Monday, pointing to cautious optimism as markets prepare to take on a week chock full of earnings and economic data, after days of uncertainty brought on by a political impasse in Washington.
Futures on the Dow Jones Industrial Average were up 0.06 percent and futures on the Standard & Poor's 500 Index were up 0.05 percent, while those on the Nasdaq 100 Index were up 0.19 percent.
Most companies are expected to announce their quarterly earnings this week, which "will help set the tone for the remainder of the year since macro stories have generally been pushed aside until 2014," Dan Greenhaus, chief global strategist at BTIG, told MarketWatch.
Some of the big names that will announce their earnings on Monday include Gannett Co., Inc. (NYSE:GCI), Halliburton Company (NYSE:HAL) and Hasbro, Inc. (NASDAQ:HAS), all of which will announce earnings before market hours, while Netflix, Inc. (NASDAQ:NFLX) and Texas Instruments Inc. (NASDAQ:TXN) will do so after market hours.
Nearly a third of the companies on the S&P 500 and 10 companies on the Dow Jones will announce quarterly earnings this week, according to MarketWatch. And, of the 93 companies on the S&P 500 that have reported earnings so far, only about half (53 percent) have beat Wall Street revenue estimates, as against a four-year average of 59 percent, MarketWatch reported, citing FactSet.
Meanwhile, the week is also expected to be heavy with economic data reports, which were delayed by the extended government shutdown over the past two weeks.
Existing homes sales numbers, which show the number of previously constructed homes, condominiums and co-ops in which a sale closed during the month, are scheduled to be released at 10 a.m. EDT. For September, the consensus is for the number to be at 5.3 million, down from the 5.48 million recorded in August.
Investors might also pay attention to the National Activity Index, which is published by the Chicago Federal Reserve, and is due to be released at 8:30 a.m. EDT. The monthly index provides a measure of overall economic activity and inflationary pressure.
In Europe too, corporate earnings dictated market movement as the benchmark stock index seemed poised for an eighth-straight day of gains, MarketWatch reported, while other markets remained mixed. The Stoxx Europe 600 index and London's FTSE 100 were both up 0.1 percent, while Germany's DAX-30 fell 0.1 percent and France's CAC-40 was trading down 0.2 percent.
In Asia, markets were significantly up taking cues from Wall Street's rally on Friday, and positive data and official comments from China.
"We've cleared the worst of the macro hurdles with the U.S. fiscal deal last week and there doesn't seem to be much on the horizon that could derail the rally," Michael McCarthy, chief market strategist at CMC Markets, told MarketWatch.
Australian stocks hit a five-year high during intraday trade before closing up 0.6 percent. And, positive comments from the Chinese government helped buoy stocks on the Shanghai Composite and the Hang Seng indexes, which were up 1.1 percent and 0.6 percent respectively.
A weaker yen helped the Nikkei to end the day up 0.5 percent while India's BSE Sensex closed up 0.05 percent. South Korea's Kospi fell 0.1 percent while the Philippines' PSE Composite was down 0.2 percent.
© Copyright IBTimes 2023. All rights reserved.