Fyre Festival Fraudster Billy McFarland Requests Early Prison Release Due To COVID-19 Concerns
KEY POINTS
Jailed concert promoter Billy McFarland handed a request for home confinement through his lawyers
The jailed promoter cited health concerns which could be seriously affected by coronavirus
The U.S. jail system is considering fast-tracking the release of elderly prisoners and those with issues like McFarland during the outbreak
Fyre Festival co-founder and concert promoter Billy McFarland has asked a judge for an early release from prison. He cited concerns that he was at high risk of contracting COVID-19 from close quarters as well as his underlying medical condition.
Fox News reported that McFarland is in jail for a six-year prison sentence after entering a guilty plea for wire fraud two years ago. A new court filing revealed that the promoter had underlying medical concerns, which puts him among others who are candidates for early release from jail.
McFarland's request had been handed in by his lawyers to New York Judge Naomi Buchwald. In the request, his lawyers — speaking on his behalf — said that he was not a menace to society or to the community and, thus, was not a threat to public safety. They also requested that the sentence be moved into one where he is confined at home instead.
The jailed concert promoter is currently detained at the Elkton Correctional Institute in Ohio for fraud. This prison facility had 24 inmates and 14 staff who tested positive for coronavirus, aside from two wardens who are in the hospital for the virus as well.
McFarland shares the concerns of elderly prisoners who are asking for an early release from jail. According to Huff Post, prisoners and prison staff at the Pennsylvania and Washington jail systems have also tested positive for COVID-19. The police weren't spared as a police investigator in New York reportedly succumbed to complications from the virus.
The report cited the age group of most prisoners in the US — 55-year-old inmates who are currently incarcerated — as a major source of concern. There are about 125,000 prisoners belonging to this age group. To make matters worse, there are also more than 26,000 prisoners who are over the age of 65.
While McFarland is fairly young at 28-years-old, his lawyers claimed that he had health issues related to his respiratory and cardiovascular system, suffering from heart issues since his 20s. The report also claimed that McFarland had always been in the list for prisoners being considered for home confinement.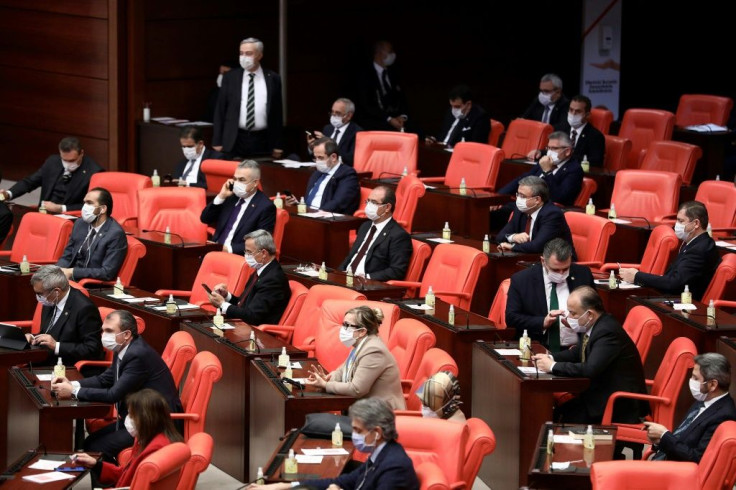 © Copyright IBTimes 2023. All rights reserved.