G20 Leaders Pledge Robust Fight Against Patchy Economy: Draft Communique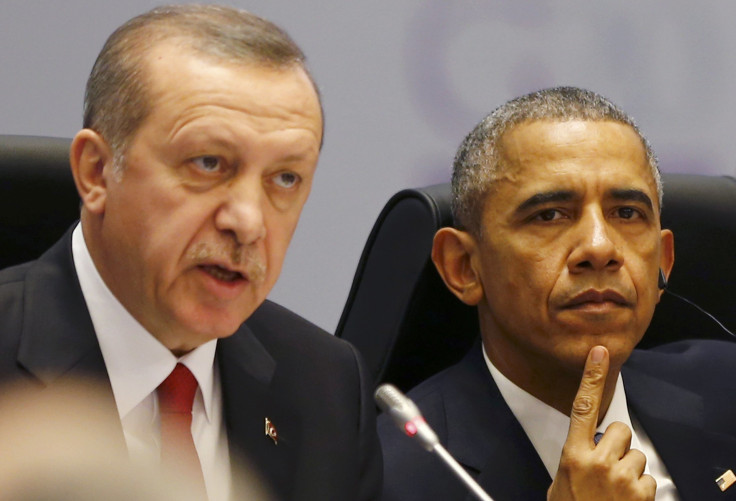 BELEK, Turkey -- The heads of the world's 20 largest economies pledged to use all of their policy tools to tackle uneven economic growth that falls short of expectations, according to a draft Group of 20 (G20) communique seen by Reuters on Sunday.
As the G20 leaders gathered in Turkey for a two-day meeting on how to boost global growth, the economic discussions were overshadowed by deadly attacks claimed by Islamic State in Paris on Friday that left more than 120 people dead.
In a nod to uncertainty in financial markets and worries about lagging output in much of the world, the leaders said they would stick to a target to boost the G20's collective economic output by an additional 2 percent by 2018.
"Global economic growth is uneven and falls short of our expectations, despite the positive outlook in some major economies," they said in the draft document, the final version of which is due to be released on Monday.
"A shortfall in global demand and structural problems continue to weigh on actual and potential growth."
The global economy remains very much a mixed bag for investors, with the United States looking like it may hike interest rates for the first time since 2006 next month, while much of the rest of the world, including China, remains vulnerable.
The head of the European Central Bank, Mario Draghi, has underlined the ECB's readiness to extend money printing, warning that inflation, a key measure of economic health, was flagging.
The timing of the Fed hike has been a constant source of concern for financial markets and emerging market economies, which have seen their currencies hammered this year as the dollar has risen sharply on expectations of a U.S. rate hike.
In language likely aimed at the Fed hike, the leaders highlighted the need to "carefully calibrate" and clearly communicate policy decisions, to make sure markets are not taken by surprise by such key decisions.
Tax Overhaul
The leaders endorsed a package of measures to tackle corporate tax avoidance, although questions remain about whether countries will follow through on the plans or leave loopholes multinationals can exploit.
The Base Erosion and Profit Shifting (BEPS) measures aim to close the gaps in existing international tax rules.
They were triggered by public anger over reports the huge multinational corporations like Starbucks or Google, get away with paying almost no tax at all because the skillfully exploit legal loopholes, or get preferential tax deals from governments.
The leaders also noted the scale of the refugee crisis, saying all states need to share the burden, including through refugee resettlement and other forms of humanitarian aid, while underscoring the importance of a political solution.
"If, and only if, G20 leaders commit to a significant increase in aid, welcome their fair share of refugees; and ensure refugees can work to support themselves and their families this would mark a first step in addressing this global crisis," a spokesman for Oxfam, a global aid and development charity said.
One million refugees are expected to come to Europe this year alone, while Turkey itself has taken in more than 2 million people from neighboring Syria. Europe expects to see some 3 million asylum seekers arrive by 2017.
In a separate statement the G20 said they would work more closely together to "suppress terrorist acts", after gunmen and bombers from Islamic State went on a killing spree in Paris on Friday, killing 129 people and wounding more than 350 others.
The leaders agreed to step up border controls and aviation security and cut off channels of financing saying "spread of terrorist organizations and significant rise globally in acts of terrorism directly undermine the maintenance of international peace and security".
In the economic communique the leaders also called on the United States to ratify IMF reforms, saying they were "deeply disappointed" in the delay.
They also highlighted the threat from hacking, saying such risks threatened the ability of the Internet to bolster economic growth and development.
© Copyright Thomson Reuters 2023. All rights reserved.