Gabrielle Ruiz Pregnant 1 Year After Miscarriage, Shares How Loss Changed Perspective On Health
KEY POINTS
Gabrielle Ruiz announced her pregnancy on her 36th birthday on her "What Are Friends For" podcast
Ruiz's pregnancy news comes a year after she suffered a miscarriage
The "Crazy Ex-Girlfriend" star says the miscarriage gave her a new perspective on health
Gabrielle Ruiz and husband Philip Pisanchyn are expecting their first child together, one year after she suffered a devastating miscarriage.
Ruiz surprised her "Crazy Ex-Girlfriend" co-star and pal Rachel Bloom when she made the announcement of her pregnancy on her "What Are Friends For" podcast Saturday. Ruiz was also celebrating her 36th birthday that day.
"Even in isolation, it's been important for me to share our wonderful news of this pregnancy with friends one by one and in creative ways," she said.
Ruiz continued, "I wish I could tell Rachel in person, but at least I can record her reaction and have it forever online! And it's extra special that our show is all about friendship. Live, on my birthday, with our amazing girlfriends and fans is such a poetic way to break the news!"
Ruiz shared photos taken by her husband at their cabin in Big Bear Lake, California, over Thanksgiving. She also revealed that their bundle of joy is due in May 2021.
Aside from announcing her pregnancy, the actress also briefly revisited her miscarriage last year and spoke about how it changed her perspective on health.
"Since my miscarriage last fall, I had a new perspective on my health as a woman ready to start a family," Ruiz explained. "I focused on my mental and physical health while we were trying again. When COVID-19 took over the world, we were weary of trying again, but decided to continue in faith. Six months later, we were pregnant!"
Ruiz and Pisanchyn are thrilled and grateful to God for the new chapter in their lives. They have been working on focusing on the positive side of staying safe in isolation as they share their pregnancy journey with their family, friends and fans virtually. She also welcomes tips from other moms who are expecting like her.
Ruiz shared her pregnancy news to her Instagram followers as well, posting snaps of herself cradling her baby bump.
"Today, on my 36th birthday, I am 20 weeks pregnant. Half way thru, right? Idk I've never gotten this far! We are pregnant, friends!" she wrote.
In November 2019, Ruiz revealed that she had lost her child. In a post on social media, she said she was shocked and devastated when the doctor confirmed the miscarriage.
"I went through all the emotions; shocked, numb, confused, practical, overwhelmed, scared, sad, sarcastic, relieved, frustrated, even the thought, 'Oh, this couldn't be happening to US,'" she wrote on Instagram.
Despite the pain, Ruiz remained positive at the time. She even left encouraging messages to other women who suffered a similar loss and were eager to start a family.
"Our God knows the desires of our hearts and His plan is always on time," she wrote. "Therefore, if you're reading this and you got the miscarriage talk or if you're anxious about starting a family, know that this is a common possibility, it's no one's fault, and it's all going to truly be okay."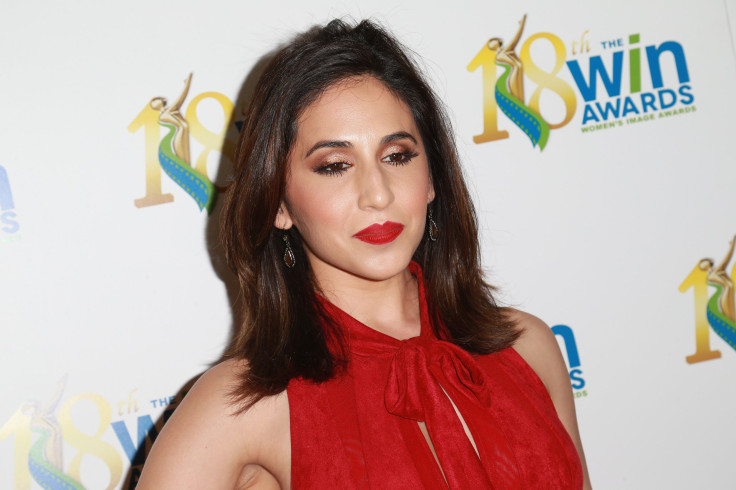 © Copyright IBTimes 2023. All rights reserved.