Gabrielle Union Talks About Anxiety After Being Raped: 'So Bad It Shrinks My Life'
KEY POINTS
Gabrielle Union was 19 when she was raped
She shared how she navigates life as a rape survivor
It's important for people with anxiety to know they aren't alone: Gabrielle Union
"Cheaper By the Dozen" star Gabrielle Union talked about her agony after being raped as a teenager.
In an Instagram post, Union offered a glimpse of her personal struggles and shared how the traumatic experience changed her life.
Sharing a clip of herself donning a white gown while being photographed on the red carpet, Union discussed the long-lasting effects of being raped and how she navigates life as a rape survivor.
"As a rape survivor, I have battled PTSD for 30 years," she wrote.
"Living with anxiety and panic attacks all these years has never been easy. There's times the anxiety is so bad it shrinks my life. Leaving the house or making a left hand turn at an uncontrolled light can fill me with terror. Anxiety can turn my anticipation about a party or fun event I've been excited about attending (Met Ball) into pure agony," she added.
She also explained why she wants to tell the world about her experience, saying it's important for people with anxiety to know that they are not alone.
"When we tell y'all what we are experiencing, please believe us the 1st time we mention it. No, it's not like being nervous and everyone experiences and deals with anxiety differently, and that's OK. I don't need you to try to fix me," she continued.
Toward the end of her post, she urged her readers to be good to one another and expressed her love for rape victims just like her. "I see you, I FEEL you and there is so much love for you. Always. Love and light good people. Be good to each other out there," she concluded.
This is not the first time Union has opened up about her experience as a rape survivor.
In her book of essays, "We're Going to Need More Wine: Stories That Are Funny, Complicated, and True," she recounted how she was raped while working at a shoe store when she was only 19.
In 2017, she told E! News she would talk about the experience often because she wanted her fellow sexual assault victims to know they're not the only ones.
"They feel like they are on an island by themselves; they feel like they are screaming into a hurricane and nobody is listening and I am just trying to say, 'I'm listening. I hear you. I've been there, and there is light at the end of the tunnel,'" she told the outlet at the time.
Gabrielle Union has been married to Dwayne Wade for seven years. Last week, the couple celebrated their daughter Zaya Wade's 15th birthday and shared a sneak peek of their camp-themed celebration on Instagram.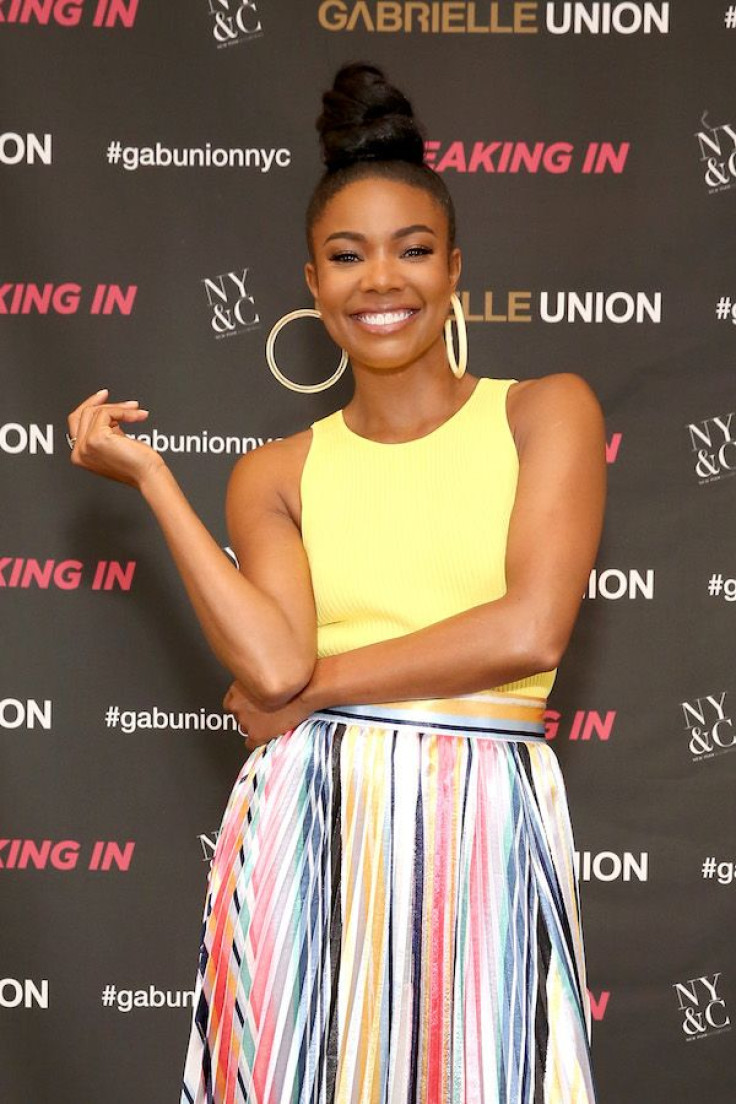 © Copyright IBTimes 2023. All rights reserved.
FOLLOW MORE IBT NEWS ON THE BELOW CHANNELS