Galaxy Note 8: 2017 Samsung Phone First Leak Confirms Early Release Date Rumors?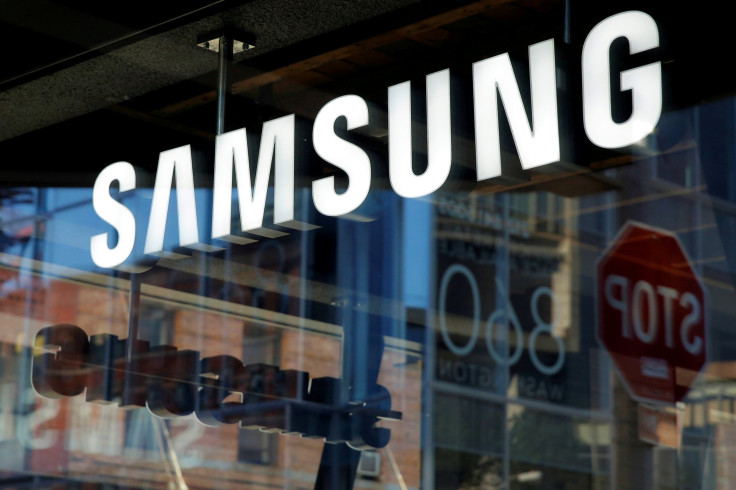 There may already be leaked images Galaxy Note 8 available, giving a first look at the upcoming smartphone. Slash Leaks recent shared an image it claims is a Galaxy Note 8 model. If accurate, the device could confirm some features, already suspected for the Galaxy Note 8. Samsung essentially confirmed in January that the Galaxy Note 8 is on its way. Since then there have been several murmurs about what can be expected for the device.
It is likely the Galaxy Note 8 will include several features currently showcased on the Galaxy S8, such as an infinity display with no physical home button and an 18:9:5 aspect ratio, which gives the device thin bezels. Rumors suggest the Galaxy Note 8 may have a 6.4-inch display with a 4K (3840 pixels × 2160) resolution. However, Samsung's signature dual-edge curved display design would make the handset appear smaller.
The leak may also pinpoint other features expected for the Galaxy Note 8, including virtual navigation buttons and Samsung's new personal assistant feature called Bixby.
However, the fact that the device is standing upright hides some key features, which could set it apart as a Galaxy Note 8 handset. The underside of a Galaxy Note smartphone would have an opening for the S-Pen stylus. Pundits have noted the device could simply be a Galaxy S8 Plus handset alongside an S-Pen stylus.
The Galaxy S8 won't be on the market until April 21, but with its spring flagship already announced, it is more than likely Samsung is already working on its fall flagship. Recent reports indicates Samsung has begun developing its firmware for the Galaxy Note 8. It is likely the device may launch later in the year than predecessors, such as the Galaxy Note 7 and Galaxy Note 5. Samsung may return to a September to October release window for the Galaxy Note 8. This could put it in the running to feature the coming Android O as its operating system, instead of Android 7.0 Nougat.
Other feature expected for the Galaxy Note 8 include a Qualcomm Snapdragon 835 or Exynos 8895 chip, 6GB of RAM, internal storage options up to 256GB, a dual-camera setup, USB-C, 3D touch and fingerprint, iris and facial recognition biometrics.
​
© Copyright IBTimes 2023. All rights reserved.