Galaxy S6 Active: AT&T Launches Samsung Phone You Can Throw Into A Pool, Safely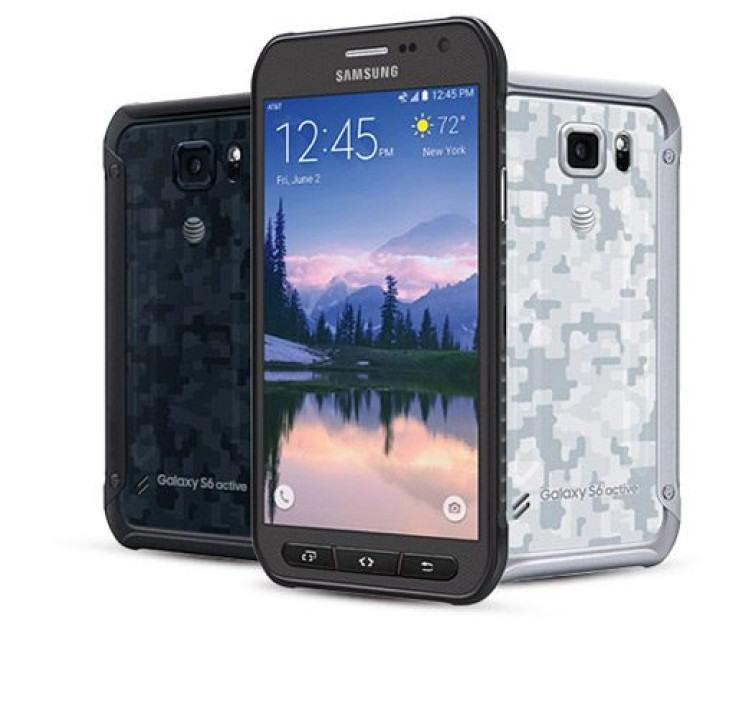 The Samsung Galaxy S6 gained a bunch of new features over its predecessor, but it also lost one big one: water resistance. But if you were looking for a waterproof Galaxy S6, you can pick up a modified model that's fine to get wet starting Friday.
The Galaxy S6 Active will be an AT&T exclusive, at least to start out, although it wouldn't be surprising if other carriers begin carrying the handset after a few months. But for now, if you want a rugged, high-end Android handset, your best bet is through AT&T.
The Galaxy S6 Active is essentially a more durable version of the mainstream Galaxy S6. It still has the same speedy Exynos chip, dense QHD display and a 16MP camera. It also supports wireless charging. But unlike the Galaxy S6, the Active will be water-resistant, rated for IP68, which means it's dust-proof and can survive a quick dip in a pool or bathtub. Its rugged body should be able to survive a drop or five. Plus, the Active also has a 3500mAh battery, which is nearly 30 percent larger than the Galaxy S6's 2550mAh battery.
The downside is that the Active should be thicker and heavier than the mainstream Galaxy S6. Here's how much it will cost starting June 12, according to AT&T:
Next 24 -- $23.17 at 30 payments

Next 18 -- $28.96 at 24 payments

Next 12 -- $34.75 at 20 payments

Two-year commitment -- $199.99
The price for an unlocked version was not announced. The Galaxy S6 Active comes in three colors, two of which sport a weird pixelated camouflage design. The Galaxy S6 Active runs the latest version of Android.
Samsung launched an active version of the Galaxy S5 last year, but since that handset was already water-resistant there wasn't as much to differentiate the line from the mainstream Galaxy S5. If you're considering purchasing a Galaxy S6, you now have three models to consider: The mainstream Galaxy S6, the Galaxy S6 Edge, which has a unique curved screen, and now the durable Galaxy S6 Active.
© Copyright IBTimes 2023. All rights reserved.