Galaxy S8 Red Screen Fix: Samsung Issues Software Patch For Color Accuracy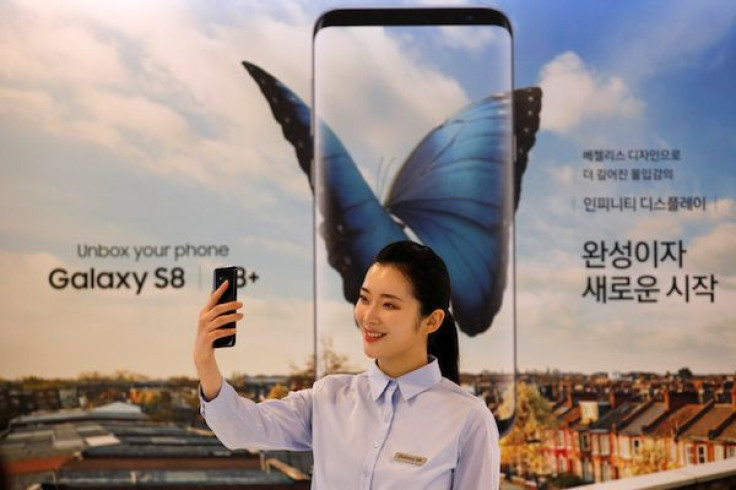 Following the release of the Galaxy S8, some owners have voiced the problem they noticed with the new flagship phone. Apparently, some units of the Android handset have this red-tinged screen, which irked users. Samsung now has a fix for the issue, but it places the responsibility of adjusting the color of the screen onto the owners themselves.
On Monday, AppleInsider learned that the South Korea giant is rolling out a software patch to the iPhone 8 rival, and this update will add more color options that would help users correct or adjust the screen of their device. This means the owners themselves would have the burden of setting the screen to the hue which they think is the right one for them.
According to Wall Street Journal, Samsung is actually preparing to release two new software updates for both the Galaxy S8 and its bigger brother, the Galaxy S8+. The first one will give users the enhanced ability to adjust the color settings of the handsets. The second one is for the patchy WiFi reception issues that some users are experiencing.
READ: Galaxy S9 to come with Snapdragon 845 chip
Samsung's plan to release the software updates comes less than a week since disappointed owners expressed their concern on online communities. The complaints were mostly due to the reddish color of the display panels. At the time, an industry source told Korea Herald that the issue could be due to the company's decision to use deep red AMOLED to enhance the red of the displays of the new Galaxy S phones.
Counterpoint Research analyst Neil Shah also said the same thing to CNET. Shah stated that the deep red OLED technology is very likely the cause of the problem because it makes "the usual white look reddish." The analyst then noted that this is a "software calibration issue."
For its part, Samsung has already recognized the issue. The tech giant insisted that the red tinge isn't a quality problem, for users can adjust their phone's display settings themselves. The company also advised owners to visit its service center if they still see the reddish color after altering the display settings.
Galaxy S8 and Galaxy S8+ owners can expect the two software updates to arrive this week, according to Samsung.
© Copyright IBTimes 2023. All rights reserved.