Galaxy S8 Release Price: Samsung Smartphone May Be Less Expensive Than Rumors Suggest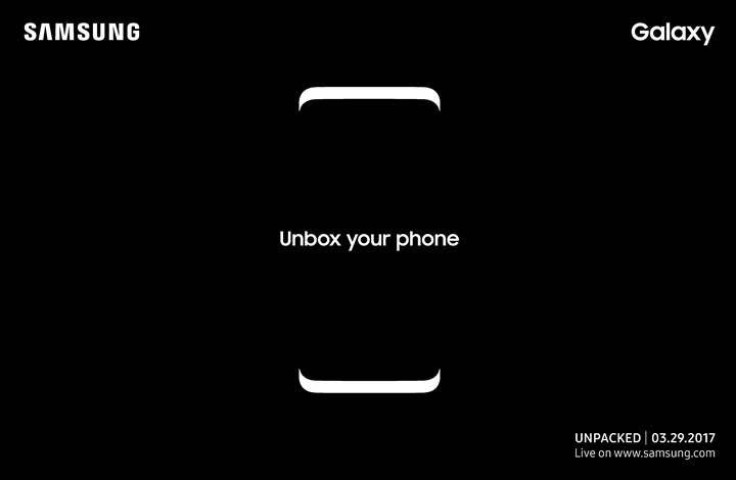 The latest Galaxy S8 price rumors reaffirm that the device may be quite expensive; however, it may not be as expensive as originally expected. Tech informant, Evan Blass recently shared possible price details for several products Samsung is expected to release soon.
Blass predicts a 799€ price tag for the Galaxy S8 and an 899€ price for the Galaxy S8 Plus. These prices would directly convert to about $858 for the Galaxy S8 and $965.
However, taking into consideration that currency does not convert directly, it is possible the Galaxy S8 could cost around $799 in the U.S., while the Galaxy S8 Plus could cost around $899.
This seems plausible considering the price of the Galaxy S7 and Galaxy S7 Edge. The smaller S7 sold for $672 while the phablet-sized Galaxy S7 Edge sold for $792. For Samsung's 2017 release it is expected to release two phablet-sized devices. The smaller S8 device may be similar in size to the Galaxy S7 Edge, which could mean its price could also be similar. The Galaxy S8 Plus may be similar in size to the Galaxy Note 7, which sold for $849, meaning the S8 Plus may also have a price similar to the 2016 Note smartphone.
It is possible Galaxy S8 aspects including the larger display and biometric features such as a fingerprint scanner and iris or facial recognition scanner could influence the price of the smartphone. Reports have indicated that Samsung expects the pricier Galax S8 Plus to be more popular with consumers.
At this time no price rumors for the Galaxy S8 have been confirmed. Most rumors have surfaced in currency other than dollars. Such rumors have suggested the Galaxy S8 may sell for $845 and the Galaxy S8 Plus for $950.
In addition to smartphone prices, Blass also revealed Samsung may release its DeX mobile computer station at 150€, a new Gear VR headset at 129€ and a new Gear 360 camera at 229€. These prices would convert directly to $161, $138 and $246.
Samsung is expected to unveil the Galaxy S8 March 29 and release the device between April 21 and 29.
© Copyright IBTimes 2023. All rights reserved.