Galaxy S8 vs. iPhone 7: Samsung's Smartphone Breaks Apple's Record By Scoring 205,248 In AnTuTu Benchmarks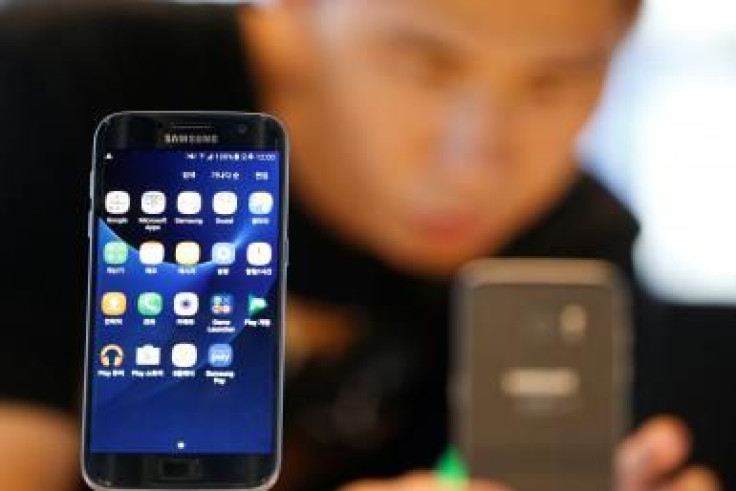 The Samsung Galaxy S8 will be powered by the 10nm technology based Snapdragon 835 and according to a video uploaded on Vimeo, Saturday, the device might break previous records as it scored a whopping 205,248 on the AnTuTu Benchmark site.
The video shows a device with Samsung Galaxy S8's model number SM-G950 going past 200,000 in the benchmarks — this is the first time a major smartphone has done so. The Galaxy S8's scores beat previous chart toppers, the Apple iPhone 7 and OnePlus 3T by a huge margin. For comparison, the iPhone 7 scored 181,807 on the benchmark website and the the OnePlus 3T scored 162,403.
Read: Galaxy S8 Beats iPhone 7 In Performance Test
This is not the first time that the device has beaten iPhone 7 in benchmarks — the S8's Exynos 8895 variant previously beat the iPhone in multi-core tests on Geekbench.
The benchmark scores are indicative of the evolution of processor technology. While both the Samsung Galaxy S8 and OnePlus 3T are powered by Qualcomm Snapdragon processors, the Galaxy S8 will run on a 10nm processor technology-based Snapdragon 835 processor and the 3T runs on a 14nm technology-based Snapdragon 821 processor.
Simply put, the 10nm processors will give you more power and better battery performance than the 14nm processors, but will occupy the same surface area inside a phone's body as its predecessors.
Read: Samsung Galaxy S8's 10nm Technology Explained
For the uninitiated, a smartphone processor is made up of transistors, which basically perform all the CPU-related tasks on a smartphone. The number of these transistors on the chipset determines the performance of a smartphone. In processor technology terms, the difference between two transistors is determined in nanometers (nm). The greater the difference between a pair of transistors, the less the number of total transistors onboard a processor. In 14nm processors, the difference is 14 nanometers, while in 10nm processors, the difference is narrowed down to 10, increasing the number of total transistors onboard the processor.
This increase in the number of transistors powers the phone to perform better in terms of tasks and utilize the battery better. This is why the 10nm Processors such as Snapdragon 835 perform better than their 14nm predecessors.
In 2017, many leading flagships are expected run on 10nm processors, starting with the Samsung Galaxy S8. Samsung expects to sell large numbers of the device, since it has reserved the Qualcomm supply of the chipset for the coming months.
© Copyright IBTimes 2022. All rights reserved.
FOLLOW MORE IBT NEWS ON THE BELOW CHANNELS