Game Developers Find Wild Success on Smartphones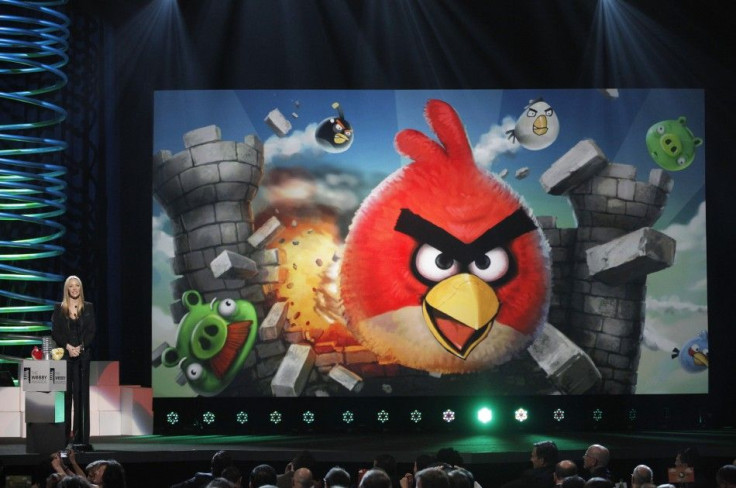 Games are wildly popular on smartphones like Google's Android, Apple's iPhone, and to a lesser extent RIM's Blackberry.
A study from Nielsen showed that 64 percent of smartphone users downloaded a game app in a 30-day period it tracked. This compares to only 44 percent of people who downloaded a music app.
Ninety-three percent of app downloaders were willing to pay for game apps, compared to just 76 percent for news apps.
Apple users spend on average 14.7 hours on game apps per month and Android users spend about 9.3 hours.
Game developers, led by innovators like Rovio, have broken through on the smartphone platform by appealing to a broad audience. The most popular smartphone games (e.g. Angry Birds and Fruit Ninja) share some common characteristics.
They can be dropped and picked up again seamlessly, have ridiculously easy learning curves, have pleasing graphics, and often offer simple pleasures.
They fit neatly into the lives of busy users by offering them a fun activity to kill time with (e.g. when sitting on a train) or a way to enjoy some harmless diversion.
It's a far cry from purist games that are difficult to master, difficult to put down, and appeal to a small segment of loyal hardcore gamers.
Through this formula, these cutting-edge (yet old school à la games like Pac-Man) game developers have found a way to the hearts and wallets of millions of smartphone users.
The importance of games, moreover, is giving Apple and Google the edge over Blackberry, the sturdy smartphone that once owned over 50 percent of the marke but now lacks game apps for its system.
© Copyright IBTimes 2023. All rights reserved.