'Game Of Thrones': Jack Bender To Direct Two Episodes Of Season 6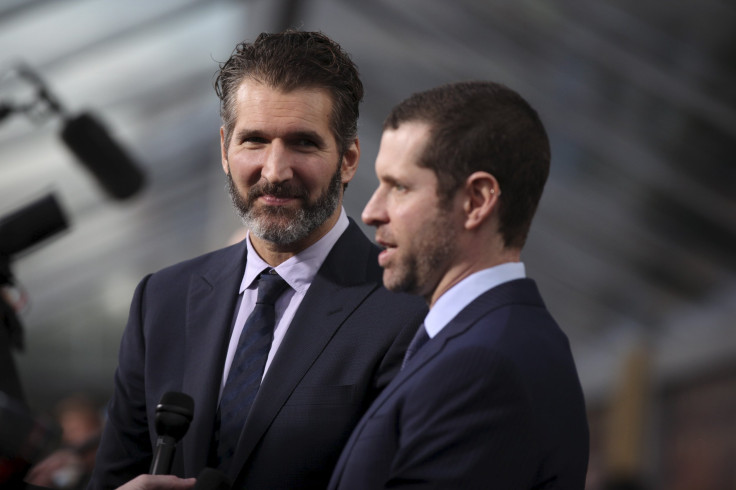 Two episodes of "Game of Thrones" Season 6 will be directed by Jack Bender, the director revealed in a recent interview. In a separate interview, the show's producers shared what they hope the show will have achieved when they look back after 20 years.
Bender is currently promoting a crowd-funding campaign for his book, "The Elephant in the Room." Speaking to the Hollywood Reporter, the director revealed that he will soon be traveling overseas to film two episodes in Season 6 of the popular fantasy TV series. He did not reveal which two episodes he will direct, but confirmedthey won't be the first two episodes of the season.
The director still hasn't read the scripts for Season 6, but knows what is coming, based on an outline he received. Bender said that six or seven scripts for Season 6 have been written so far. He did not reveal any of the locations or the cast members with whom he'll be working.
Bender also is known for directing TV shows like "Under the Dome," "Alcatraz," "The Sopranos" "Ally McBeal" and "Lost." He has also directed TV movies like "The Lone Ranger" and "The Tempest." He said that "Game of Thrones" Season 6 was a "complex" production and added that he is looking forward to working with the cast and crew.
Meanwhile, executive producers David Benioff and Dan Weiss spoke to Entertainment Weekly about their TV series. Weiss said he hoped viewers would keep watching the show for many years after the series ends, and Benioff said that it would be "really fun" to look back and see that they had a hand in launching the careers of some actors on the show and boosting the careers of others.
The production of "Game of Thrones" Season 6 will begin in July. The report notes that unlike the previous seasons, where the producers had the books written by George RR Martin as the source material, the next season will be in "unknown story territory." Weiss said that the TV series will hopefully introduce "an element of surprise" that both readers of the books as well as the people who watch the show find "exciting."
© Copyright IBTimes 2023. All rights reserved.
FOLLOW MORE IBT NEWS ON THE BELOW CHANNELS