Game of Thrones: Season 3 Finale Was The Most Pirated TV Show In 2013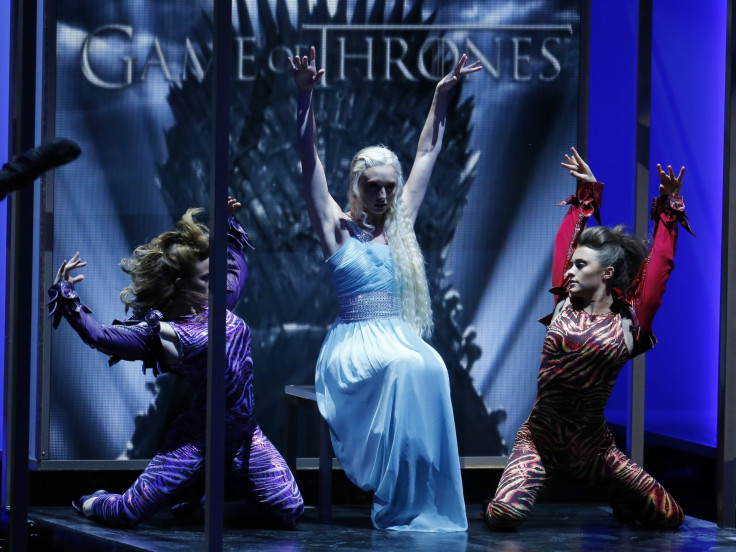 The third season finale of "Game of Thrones" was downloaded 5.9 million times via BitTorrent, making it the most pirated television show of 2013, according to TorrentFreak.
The American fantasy drama has got this dubious honor for the second time in a row now. Earlier this year, the show's episodes had broken two other piracy records and, according to reports, in June 2013, more than 170,000 people shared a copy of an episode simultaneously, giving the show the distinction of being the most downloaded TV show of 2013.
Jeffrey Bewkes, CEO of Time Warner Inc. (NYSE:TWX), spoke about the show and praised the word-of-mouth buzz, which also affects piracy trends. "Our experience is that it leads to more paying subs. I think you're right that Game of Thrones is the most pirated show in the world," he told Adweek. "That's better than an Emmy."
More than half of the "Game of Thrones" final episode downloads happened in the first week after the final episode aired. Also, the total number of traditional viewers exceeded those for other shows like "Breaking Bad" and "The Walking Dead."
According to TorrentFreak, in 2012, each episode of the second season of Game of Thrones was downloaded 3.9 million times on average. It is also reported that more people downloaded the series than watched it on TV.
According to reports, the main reason why people illegally downloaded the show was because of HBO's exclusivity and its reluctance to license the series to Netflix (NASDAQ:NFLX).
Game of Thrones got some tough competition from AMC's Breaking Bad, which concluded its fifth season in September, and its final episode was estimated to have been downloaded 4.2 million times. "The Walking Dead," another AMC show, took third position with about 3.6 million downloads.
© Copyright IBTimes 2023. All rights reserved.