'Game Of Thrones' Season 4 Spoilers: Deaths More Shocking Than The Red Wedding Teased For Upcoming Season; No Major Character Is Safe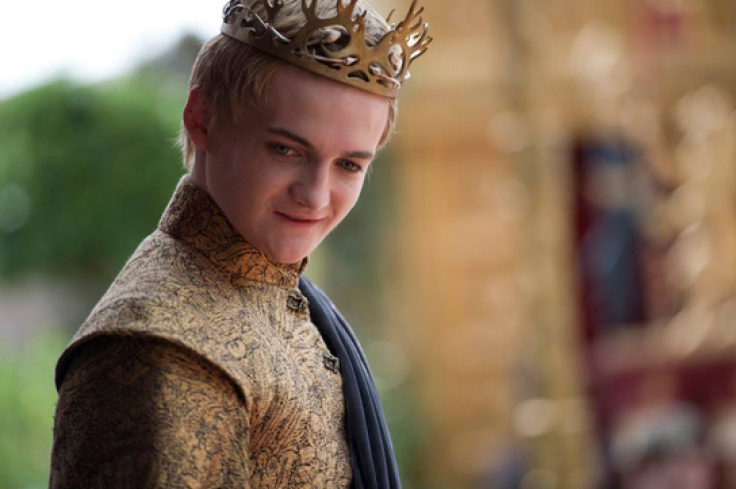 Winter is coming! And no character from "Game of Thrones" is safe from the cold—or from being killed off for that matter. According to Michael McElhatton, who plays the traitorous Roose Bolton on the HBO fantasy series, fans can expect more blood and drama than ever before after Season 4 premieres on April 6.
We know you probably hear that a lot. So, to put things in perspective McElhatton hinted that the Red Wedding was just the tip of the iceberg regarding the drama of "GoT"! Curious as to what George R.R. Martin has up his sleeve? Well, if you already read his series then you know fans are in for a wild ride come Season 4 based off the book "A Song of Ice and Fire."
"There's a huge power shift certainly in Season 4 and going into Season 5," McElhatton explained to E! News. "It should be exciting. Nobody is safe on 'Game of Thrones.' No character is too big to die."
If Martin has taught us anything so far, it's not to invest our emotions into his characters. You know what we're talking about. Right when we begin bonding with an actor, Martin goes and chops off their head. We're obviously still not over Eddard Stark's death is Season 1. When Joffrey ordered the King of the North's execution we knew this was going to be a TV show with major twists and turn.
After McElhatton's admission, we started investigating which major characters could possibly be killed off in Season 4. Below are the characters whose lives we think are in danger for Season 4.
Tyrion Lannister (Peter Dinklage) – In the Season 4 promo, we see Tyrion locked away in a jail cell. We hear him tell Jaime that whatever Cersei wants, Cersei gets. Could his sister have locked him away? And if so, why? Has Tyrion done something worthy of an execution styled punishment?
Daenerys Targaryen (Emilia Clarke) – We're not playing favorites or anything but Daenerys' death would be the ultimate stab in the heart. She's nearly acquired the warriors and ships she needs to seek out the Iron Throne. It would be a typical move of Martin to just kill off one of the fan's most favorite at this point during the story.
Jon Snow (Kit Harington) – He's back with the Night's Watch and the son of Eddard Stark, accompanied by his best friend Samwell Tarly (John Bradley), is going to encounter more threats than just battling a lone White Walker.
Cersei Lannister (Lena Headey) – Cesei is known for being brutal but will the Queen get a taste of her own medicine when she loses her title to her son's wife? Things don't seem like they're looking up for Cersei in Season 4.
Jaime Lannister (Nikolaj Coster-Waldau) – One hand and a single status--Jaime's got in rough in Season 4 when he returns home to King's Landing. Because of his gruesome amputation, Jaime will have a harder time protecting himself and his family.
Tywin Lannister (Charles Dance) – We can't forget that Tywin is the mad man behind the Red Wedding. Unfortunately for him, Arya is on a mission for revenge.
Sansa Stark (Sophie Turner) – Arya (Maisie Williams) isn't the only one looking for the killers of her mother and brother. Turner confessed her character will be seeking out vengeance for the death of her family this season. But could the sisters run into trouble on their journey of retribution?
Joffrey Baratheon (Jack Gleeson) – One word: Karma. This royal brat has made far more enemies than he has friends. He better sleep with one eye open.
© Copyright IBTimes 2023. All rights reserved.