'Game Of Thrones' Season 6 Spoilers: Bran Stark's Return Could Prove The R+L=J Fan Theory Correct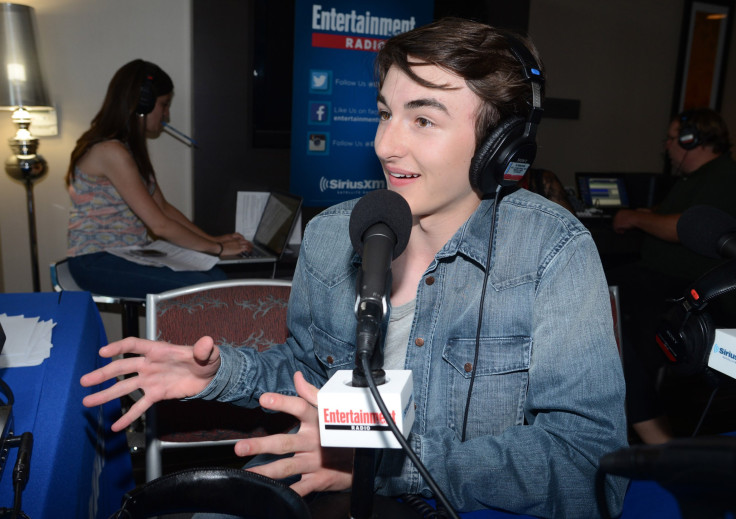 After months of anticipation, and several more months more to go, fans have been gifted with a little bit of inside information about what to expect when HBO's "Game of Thrones" returns for Season 6. A character that remained conspicuously absent throughout Season 5 is returning in 2016's new episodes to possibly prove the biggest fan theory of all time correct.
Recently, an official photo of Bran Stark (Isaac Hempstead Wright) was posted online featuring the first look at the character since he was last seen in the Season 4 finale. The character was meeting up with the three-eyed raven, which turned out to be some kind of mystical tree wizard. The being told him that he would help him train as a warg (person that can control animals and other living beings with his or her mind), and teach him how to harness the power of his odd visions.
It appears the character's visions will play a crucial role in Season 6. Wright spoke to Entertainment Weekly about what fans can expect from his character in the upcoming episodes. Although he couldn't reveal too much, he did tease that his visions will give viewers a chance to see some of the history of the fictional world of Westeros brought to life on screen.
"Previously Bran's seen tiny glimpses of future or past but never has he been very much in control in the situation," he told the outlet. "Now we're given looks into very important events in the past, present and future of this world and Bran is beginning to piece them together like a detective, almost as if he's watching the show. Equally, he's now discovering how crucial he could be in the Great War. It's quite 'Inception-y.'"
This information, coupled with the reveal from ScreenCrush that producers were working to cast a young Ned Stark for a possible flashback -- a scene at the infamous Tower of Joy where his sister was said to have died in the final hours of King Robert's rebellion before entrusting Ned (Sean Bean) with a dark secret -- has many fans believing that the building blocks are in place for the show to answer one very major question: Who is Jon Snow's (Kit Harington) mother?
[POTENTIAL SPOILER ALERT: The remainder of this article will openly discuss the R+L=J theory. Proceed at your own risk.]
Many believe that the big secret Lorena Stark told her brother was that she actually had a son with the man the Northerners thought was her captor, Rhaegar Targaryen. If Robert Baratheon (Mark Addy) found out that a Targaryen heir existed, he'd have killed the boy on the spot. That's why many believe that Ned was instructed to treat the boy as his bastard child — Jon Snow. If Bran is capable of having visions of the past, it's possible he'll use his new powers to discover that Jon Snow is a rightful heir to the Iron Throne. Unfortunately, that information will only help so much given that the last time audiences saw Jon Snow, he was bleeding to death at the hands of mutinous members of the Night's Watch.
It looks like only time will tell what Season 6 of the hit HBO series has in store for fans when it returns on April 8, 2016.
© Copyright IBTimes 2023. All rights reserved.