'Game Of Thrones' Season 6 Spoilers: Emilia Clarke Explains The Need For 'Junk Equality' After Episode 5 Nudity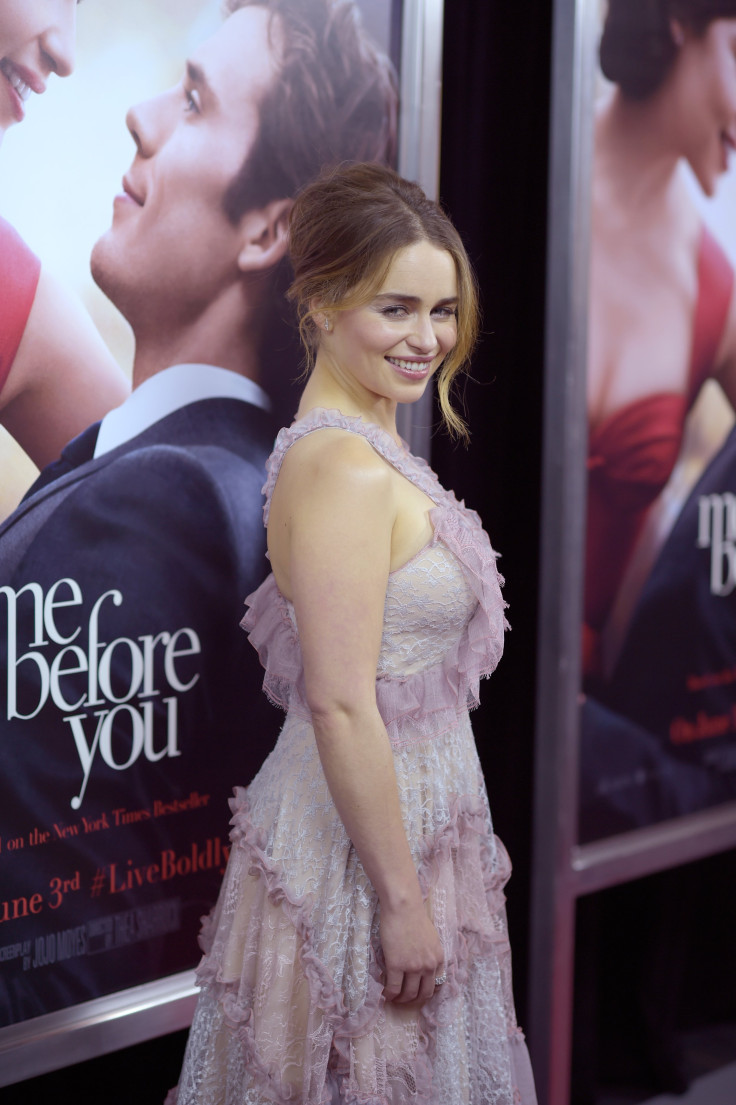 Daenerys Targaryen (Emilia Clarke) is taking a stand against misogyny, calling for "junk equality" in Season 6 of "Game of Thrones."
Clarke has been loud and proud about her desires to see more full frontal nudity from the male stars on the HBO series. During a sit-down with Stephen Colbert on "The Late Show" Monday, she reiterated the need for equality on the show, calling for "junk equality." The interview followed Season 6, episode 5 of "Game of Thrones," which marked the first time the show featured full-frontal nudity from a male character. Clarke, 29, proudly took credit for having made it happen, telling Colbert it was time.
"You know I did it, why can't the boys do it?" she questioned. "I think they heard me. Junk equality."
Women — including Clarke — have been stripping down on "Game of Thrones" since the show's beginning. Earlier this month she spoke to Entertainment Weekly about her nude scene in Season 6, episode 4. She assured the publication that it was her who stepped out unclothed from the flames to lead the Dothraki people. This was the first time Daenerys appeared nude since Season 3, at which time it was rumored that she was through. She told the publication that despite her previous qualms, she's feeling better and more confident and was happy to do it.
"That was a while ago. It's now Season 6. But this is all me, all proud, all strong. I'm just feeling genuinely happy I said 'Yes.' That ain't no body double!" she said.
Clarke's girl power agenda extends far beyond simply showing male "Game of Thrones" stars naked on the show more often. In an interview with Glamour magazine on April 5, she opened up about the changes she'd make in Westeros if she were to take the Iron Throne. First things first, the London native says she'd be sharing the highly coveted Iron Throne with her dragons. She adds that while the Mother of Dragons is all about honing her feminine power, men would have a place in her kingdom. It would, however, be quite a departure from the type of ruling we've seen on "Game of Thrones" so far.
"I want to see Daenerys and her three dragons share the throne," she said. "And bring back all the pretty boys, get them to take their trousers down, and be like, 'I'm the queen of everything! I'd like close-ups of all the boys' penises, please.' "
It remains unclear who will take the Iron Throne, but we would love to see Khaleesi take over. Tune in to "Game of Thrones" on HBO on Sunday at 9 p.m. EDT.
© Copyright IBTimes 2023. All rights reserved.