'Game Of Thrones' Season 6 Spoilers: Leaked Photos From Ballintoy; Theon's Destination Possibly Revealed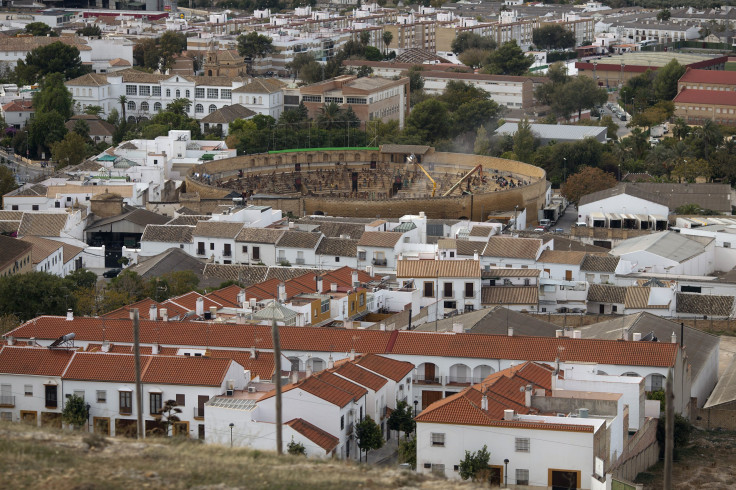 Leaked pictures from the production set of "Game of Thrones" Season 6 show scenes of what appears to be extras dressed as men from the Iron Islands. Meanwhile, Alfie Allen's filming location may hint at where his character will be going in the next season.
[Spoiler alert]
Pictures posted on Instagram by Naomi Fleming show the filming of a scene for the popular TV series. The pictures are said to be taken in Northern Ireland, and one of the pictures is from Carrick-a-Rede rope bridge in Ballintoy. The pictures appear to show extras dressed as Ironmen.
Cast member Allen (Theon) recently shared a picture on his official Instagram page showing a view from his hotel room, as he has arrived on the filming location of the show. Some of his fans were happy to see that his character did not die after jumping from a wall in the previous season along with Sansa Stark (Sophie Turner).
The actor did not reveal the location of his hotel, but some fans are speculating that this may be Theon's homeland Pyke, which is one of the Iron Islands. There is a strong possibility of Theon going back to Iron Islands in "Game of Thrones" Season 6 as Irish Thrones has confirmed on Twitter that Allen's hotel room is close to Ballintoy.
In a tweet, Irish Thrones stated that there will be no filming in Portballintrae, where Allen stayed. This suggests that the actor will film his scenes in Ballintoy, where scenes of the Iron Islands are reportedly being filmed.
Meanwhile, according to a report by DiarideGirona, Maisie Williams (Arya Stark) has arrived in Girona in Spain and is staying at a hotel in the city. Filming in the city is expected to begin soon and one of the scenes will reportedly involve a horse walking on the steps of a Cathedral.
"Game of Thrones" Season 6 filming in Girona will begin from Sept. 11 and will go on till the 16th. Some of the extras working on the sets will include monks, merchants and prostitutes. The most notable extras, who will be working on the set in Girona, are soldiers of House Tyrell, who are currently in an uneasy alliance with the Lannisters.
© Copyright IBTimes 2023. All rights reserved.
FOLLOW MORE IBT NEWS ON THE BELOW CHANNELS