'Game Of Thrones' Spinoff: Everything We Know So Far About The HBO Prequels In The Works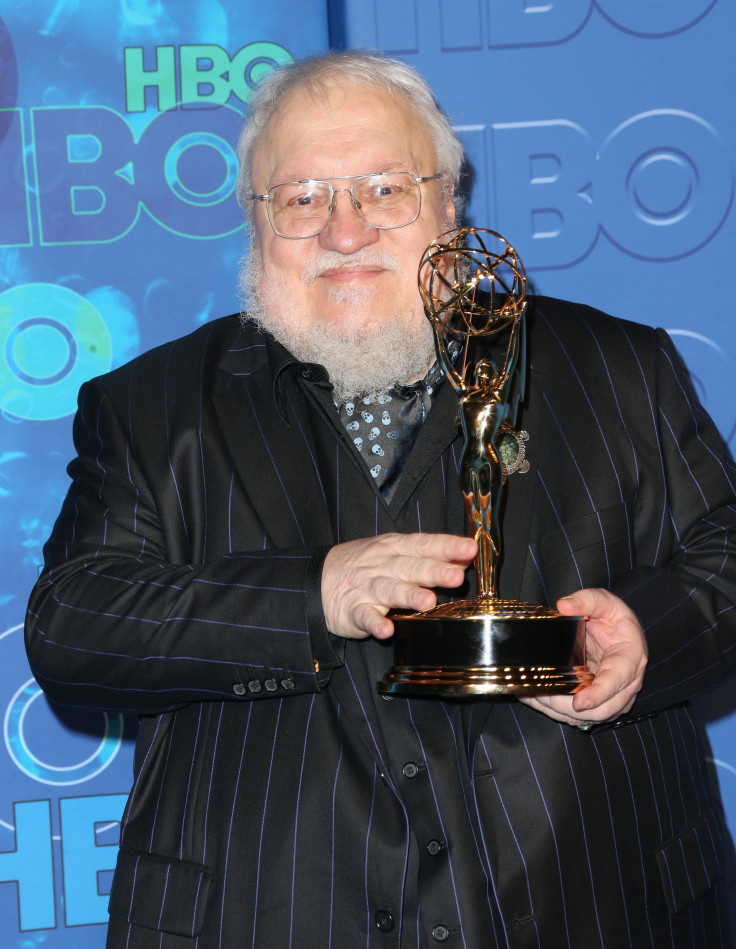 "Game of Thrones" fans have a lot to look forward to right now. Not only is the show set to return to HBO in just over two months, but the network's confirmed a prequel — or prequels — to come in the future.
George R.R. Martin, the author of "A Song of Ice and Fire," shared even more exciting news in a post on his blog Sunday. In his most recent post, he revealed that a fifth prequel is in the works. Martin wouldn't say who was chosen to write the script, but promised that they're familiar with Westeros in a way very few are.
Read: Which "Game Of Thrones" Season 6 Scenes Were The Most Memorable?
"We had four scripts in development when I arrived in LA [SIC] last week, but by the time I left we had five. We have added a fifth writer to the original four. No, I will not reveal the name here. HBO announced the names of the first four, and will no doubt announced the fifth as well, one his deal has closed," Martin wrote. "He's a really terrific addition, however, a great guy and a fine writer, and aside from me and maybe Elio [M. Garcia Jr.] and Linda [Antonsson], I don't know anyone who knows and loves Westeros as well as he does."
Although Martin was tight-lipped about the identity of the latest "Game of Thrones" prequel writer, he was far less so about the prequels themselves. In his LiveJournal entry, the author confirmed that the "Game of Thrones" spinoffs are "new stories" set in a world similar to Westeros — a "'secondary universe,'" if you will. He added that it's unlikely that all five shows will get picked up by HBO, though that doesn't mean more than one couldn't be.
"What we're talking about are new stories set in the 'secondary universe' (to borrow [J.R.R.] Tolkien's term) of Westeros and the world beyond, the world I created for 'A Song of Ice and Fire,'" he wrote.
News of the "Game of Thrones" prequels has had fans buzzing about the possibilities. Martin confirmed in his blog post that none of the five shows currently in development deal with "Dunk & Egg," which refers to Ser Duncan the Tall and his squire Egg a.k.a. King Aegon V Targaryen. Neither he nor the network have given any indication what the topics of the prequels may be, which has given way to much speculation.
Read: The Best Fan Predictions For Season 7 Of "Game Of Thrones"
The possibilities are endless when it comes to what the potential prequels could be about. In an earlier post, we shared a few things we'd love to see explored further in a spinoff series. Among some favorites were stories about the Night King (Vladimir Furdik) and Rhaegar Targaryen and Lyanna Stark's (Aisling Franciosi) relationship and the R+L=J theory. Others included looking more into the history of both the Targaryen's and House Mormont.
Though very little is known about the prequels at this time, it has not kept HBO from making an official announcement about their development. Entertainment Weekly reported that each of the scripts is being written by a different writer. HBO's statement claimed that they intended to "explore different time periods of George R.R. Martin's vast and rich universe."
One thing we know for certain is who won't be involved in the forthcoming program(s) — at least not directly. David Benioff and D.B. Weiss will be attached to the "Game of Thrones" prequel, but won't be as actively involved as they were with the original series. Instead, they'll be focusing on giving the current series a strong finish.
"Weiss and Benioff continue to work on finishing up the seventh season and are already in the midst of writing and preparing for the eighth and final season," HBO said in their statement. "We have kept them up to date on our plans and they will be attached, along with George R.R. Martin, as executive producers on all projects. We will support them as they take a much-deserved break from writing about Westeros once the final season is complete."
HBO first confirmed plans to explore Martin's fictional world further in January. At the time, Variety reported that the network's President of Original Programming, Casey Bloys, said they'd be "foolish" not to make another series in the "Game of Thrones" universe. During the Television Critics Association press tour, he revealed that they hadn't yet nailed specifics, but were toying with the idea.
"All I can say is that we're exploring it. We don't have any scripts, we're not even close to saying, 'Oh, let's do this.' But it's big enough property that we would be foolish not to look at it," he said.
Tune in to "Game of Thrones" when the show returns to HBO July 16.
© Copyright IBTimes 2022. All rights reserved.
FOLLOW MORE IBT NEWS ON THE BELOW CHANNELS