'Game Of Thrones' Star Kit Harington Gets Candid About Losing His Virginity; How Does His First Time Stack Up Against Jon Snow's?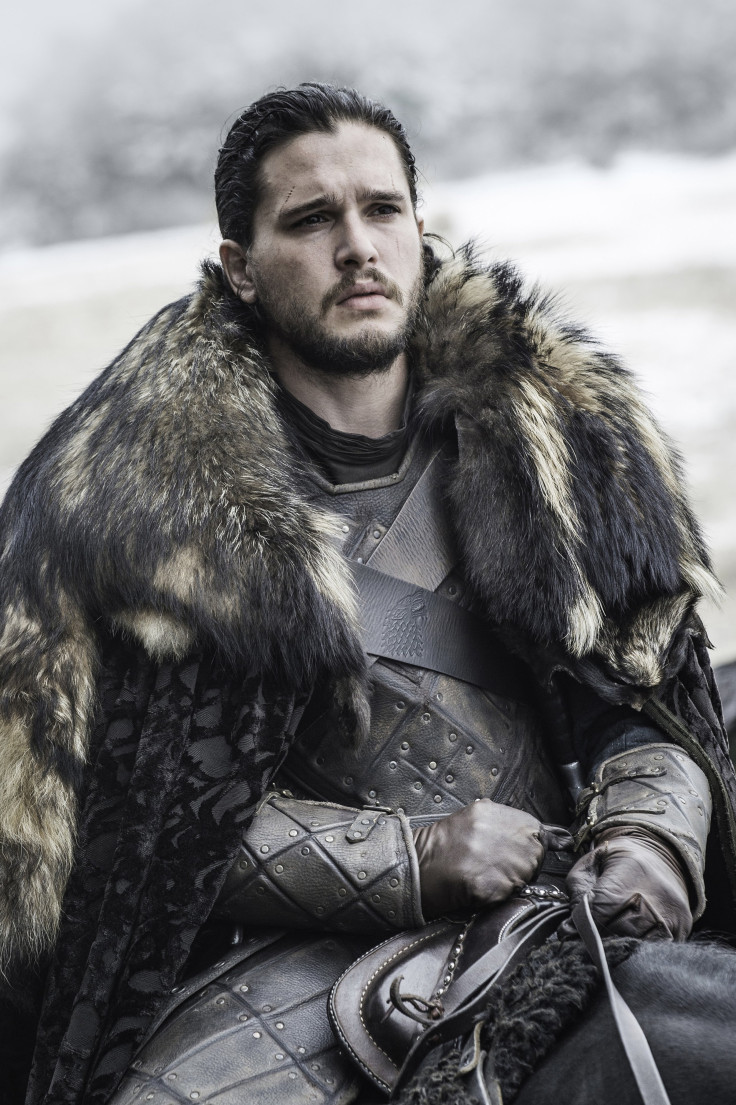 Stars, they're just like us — at least, at some point in their lives they were. Kit Harrington proved that when he opened up about his sex life during an interview.
While chatting with Elle magazine, the "Game of Thrones" star was asked about Jon Snow's sexcapades on the HBO show, namely having lost his virginity to Ygritte (Rose Leslie) in a cave in Season 3. Harington, 30, admitted that he was far less adventurous than the King of The North, telling the publication that he lost his virginity the same way many people do.
The London native revealed that he was young at the time — "not far off" from 13 years old — and he and his anonymous partner decided the moment was right. Harington shared the non-romantic details with Elle, revealing that it happened at a party in "a typical sort of teenage" fashion.
"I think the girl and I just kind of wanted to," he said. "You either hold on and do it right, or you're young and decide to get the monkey off your back."
While Harington's first time wasn't the picture of perfection, even after all these seasons Jon and Ygritte remain a fan favorite couple on "Game of Thrones." Their love story is made all that much more adorable when you consider the fact that Harington and Leslie ended up falling for one another in real life while shooting the HBO original series.
The actor has been open about their romance, which is on and off, once telling Vogue Italia about the very place and time he knew Leslie was the one. He recalled shooting in Iceland, calling the country beautiful, adding that his time there was made even more special by the fact that he and his on-screen lover fell for one another there.
"Because the country is beautiful, because the Northern Lights are magical, and because it was there that I fell in love," he said. "If you're already attracted to someone, and then they play your love interest in the show, it becomes very easy to fall in love."
Jon's romantic arc on "Game of Thrones" ended in Season 4 when Ygritte was killed in battle. She remains the only woman he's ever had feelings for, though there's a chance love is going to strike once more in Season 7.
Fans have been hopeful that Jon and Daenerys (Emilia Clarke) will get together — despite the fact that they're related — since early in the show. The flames of those rumors were fanned in October when Los Siete Reinos confirmed the pair were shooting scenes for the upcoming season together in Spain. It's not clear what the nature of Jon and Daenerys' relationship will be when "Game of Thrones" returns this summer, but it's sure to be complicated.
© Copyright IBTimes 2023. All rights reserved.