International Business Times offers links to items to help our readers find interesting products. When you buy through links on our site, we may earn an affiliate commission. Here are our
T&C
. For licensing please
click here
.
Who Is The GameSir X2 Bluetooth Wireless Mobile Controller For?
The GameSir X2 Bluetooth wireless mobile controller is perfect for those who like to game on their phones
The X2 controller is compatible with both Android and iOS
The GameSir controller works with native mobile games like Fortnite or Call of Duty Mobile as well as streaming services like Stadia and xCloud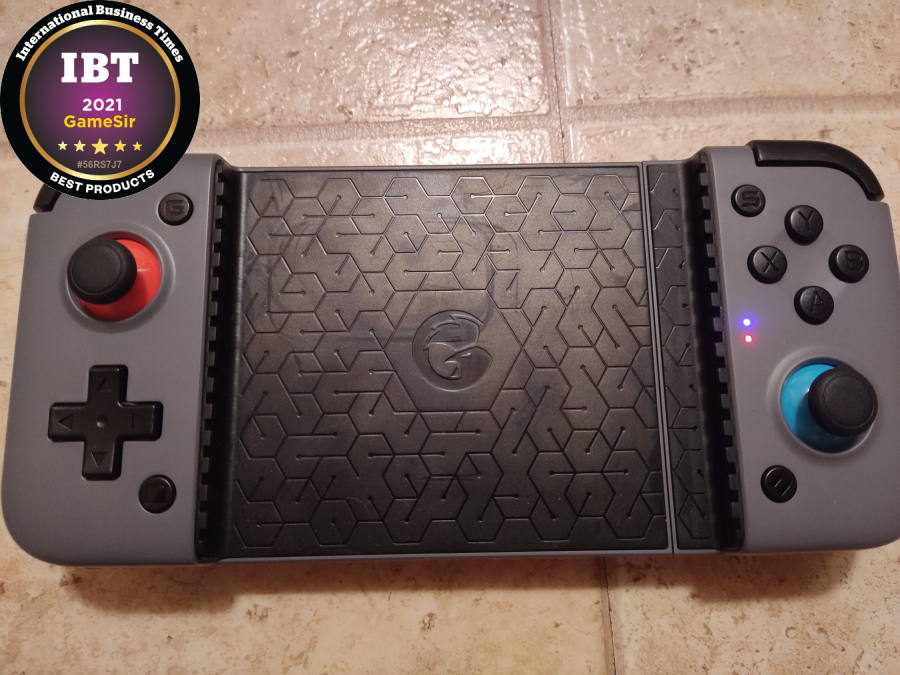 Playing games on cell phones has come a long way. What started with Snake and Brick Breaker has quickly transformed into huge cross-platform games like Fortnite or console-quality experiences thanks to Stadia, xCloud, Luna and more. More advanced games require more advanced controls, which is where the GameSir X2 Bluetooth wireless mobile controller comes in. This controller not only is compatible with just about every phone out there, it's also compatible with just about any game as well.
Super Easy Set-Up
Getting the GameSir X2 Bluetooth wireless mobile controller set up with a phone is incredibly easy and is just like pairing any other Bluetooth device. To start, turn on the GameSir. Then go into a phone's Bluetooth settings and pair the controller to the phone. Once paired, slot the phone into the controller. From there the controller is more or less good to go.
When using something like Google Stadia to play games, the GameSir X2 works without needing to dive into any settings. The same goes for some mobile games like Fortnite. The GameSir simply acts like any other connected controller. Once a game with controller support is launched, grab the X2 and start playing.
That said, some other apps and services do require a little more work before starting. I have the Dolphin emulator installed on my phone, which uses touch-screen controls by default. I did need to go into Dolphin's settings to map the buttons to the X2 controller, but this is an easy enough process.
Not every game is compatible with the GameSir X2, unfortunately. Some big ones include PUBG Mobile and Among Us, which exclusively use touch controls. That said, the compatibility issue here is entirely because of these games and their lack of controller support. Make sure your favorite games can support controllers first before getting a GameSir (or any other controller, for that matter).
Firm Grip
The GameSir X2 Bluetooth mobile controller is pretty platform agnostic, meaning it works with just about every device out there. The only limiting factor for using the X2 controller is how big a device is. The X2 clamps down on both sides of a device, holding the device in the controller tightly. The clamps have rubber on either side to provide a strong grip without clamping too hard on phones and the X2 controller can expand to fit most phones currently available. Everything up to 173 millimeters long will fit. That includes all iPhones and pretty much all Android devices.
Speaking of grip, the X2 feels nice to hold in my hands. I like how the layout is essentially identical to a Nintendo Switch, though the A and B buttons have been switched to better match an Xbox controller. However, I think the X2 may actually feel nicer to hold than a Switch. It helps that an X2 and phone are lighter than a Switch, but the controller has a bit of contouring on the back to better fit into a person's hands. There are also some patches of textured plastic to help improve grip. By comparison, the Switch's JoyCons are just flat plastic.
Pretty Lag Free
The GameSir X2 uses Bluetooth to connect the controller to a phone or other device. Bluetooth is traditionally a strong way to transfer data, but is known for being slow. A perfect example of this is with headphones. Bluetooth headphones that don't have a low latency mode or similar tech still work great, but are laggy. Watching a video with Bluetooth headphones looks off because the audio is trying to keep up with the images on screen.
With the GameSir X2 controller, that lag is really not a concern. Games are very responsive with the GameSir X2, especially those that were built for mobile devices. Games that use the cloud to play, like those on Stadia or xCloud, do seem to have a very minor delay, but that is likely because of the cloud service more than the X2's connection to a device.
A Little Loud
The GameSir X2 controller comes with as many buttons as one would find on a Nintendo Switch controller. That is awesome for playing all kinds of games on a cell phone. However, a drawback is that the buttons are a little noisy. When pressing down on the buttons, there is a satisfying clicking feel, but a somewhat loud pop.
The loud controller clicking was not an issue for the majority of the time I spent with the X2. However, I was told by my wife that the clicking was loud enough to keep her up when I was playing at the end of the day.
Odds And Ends
There are a few nice features for the GameSir X2 that I didn't want to forget mentioning. The first is the controller's fairly beefy battery. The X2 uses a USB-C port to charge, but I have found that I don't really have to charge the X2 that frequently. When used only during gaming, the X2 can last up to 20 hours. That's a whole heck of a lot of gaming. In fact, just about every phone out there can't play games for 20 hours without needing to recharge. That means more time playing and less time waiting.
The one downside to that is the GameSir X2 covers up the top and bottom of a phone when in use, which is where most phone charge ports are located. I suppose someone would be fine if their charge port happens to be on the side of their phone, but I can't think of any major cell phone that has a side charge port. That means a phone can't be connected to anything when in use with the X2. Even headphones have to use Bluetooth instead of a 3.5mm headphone jack.
The GameSir X2 controller also comes with its own little carrying case. That is great if you are like me and are overly concerned about joysticks getting mangled or something else happening when throwing a controller into a bag. The case is just big enough to hold the X2 and has a pouch for smaller accessories like a charge cable. It's a nice way to travel with the X2 without fear of breaking something.
Final Thoughts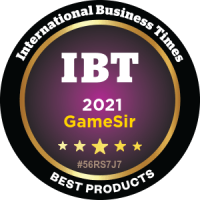 The GameSir X2 Bluetooth mobile controller basically allows gamers to use a phone as if it were a Nintendo Switch. That means any mobile game that supports a controller can be played with the GameSir X2, including streaming services like Stadia and xCloud. Thanks to the use of Bluetooth, the X2 is compatible with practically every phone out there.
Pretty much the only downside for the X2 controller is that it covers up a phone's charge port. That makes it impossible to both charge a phone and play games on it at the same time. Other than that, the X2 controller is an awesome mobile controller that makes playing games on the go feel like I'm sitting on my couch at home with a console. If you're a mobile gamer, a great controller is a must and the GameSir X2 Bluetooth mobile controller is great.