Gaming Glossary: What Do GG, GLHF, LAN, MMR, OOM, OP, Ping And Other Gaming Terms Mean?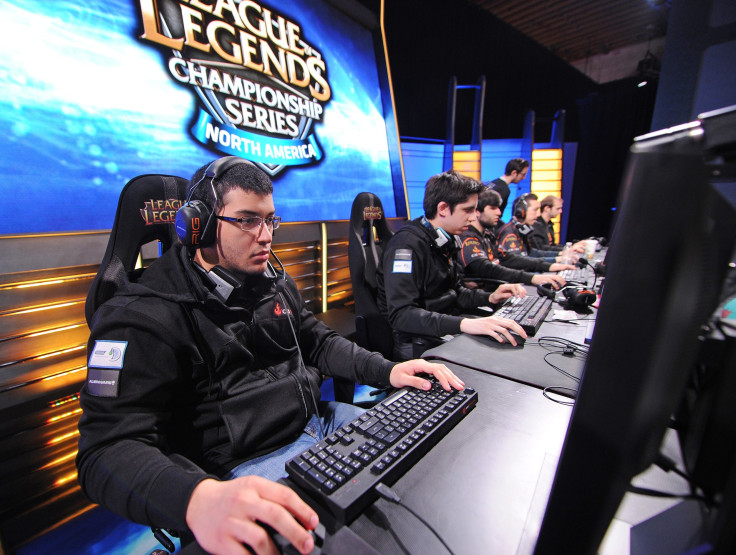 The gaming world can often be overwhelming for new players due to the insider terms and slang -- it can even be confusing for seasoned gamers on occasion. The glossary of terms below will make your life just a little bit easier, so you can concentrate on the game.
AAA – Basically a game that has a large budget for development and promotion.
AFK – Away from keyboard.
Alpha – The first stage of out-of-house testing for a game to find any bugs or glitches in the software.
Alt – Alternate, as in take an alternate route or skill.
AOE – Area of effect.
B – Backing, as in you need health and/or mana and need to go back to the base. Usually used in MOBAs like "League of Legends."
Beta – Comes after alpha testing and opens up the testing stage to a larger group of people. There are two types of beta testing -- open means anyone can try it out, closed means you have to be invited.
Buff – An effect that is placed on a character that makes them stronger or gives them a benefit like more experience.
Bug – A problem that causes crashes, unintended character actions or other unexpected events.
Cheese – A strategy players use to win a game; can often be sneaky or unorthodox.
Cooldown – The time you need to wait before being able to use a certain ability again.
DC – Disconnected.
Debuff – The negative of a buff; hampers a character in some way for the duration of the debuff.
DLC – Downloadable content. Basically additions to the game (and in some cases things that should have been included in the original game) that make it more interesting.
DPS – Damage per second.
Elo – A rating system for calculating players' relative skill levels in competitive games. Mostly known for its use in "League of Legends."
eSports – Where professional gamers play online (or sometimes LAN, but streamed online), often for money or other prizes. This is usually also multiplayer, like in "Dota 2."
FPS – Usually means first-person shooter, a genre of game. Can also mean frames per second, a measure of a system's performance.
FTP – Free to play.
FTW – For the win.
Gank – To kill another player by surprise.
GG – Good game. Said at the end of the game to thank team members.
GLHF – Good luck, have fun. Often said at the start of the game.
Going ham – Going hard as a motherf-----.
Grind – Performing fairly mindless repetitive tasks to gain a reward.
HP – Hit points. The amount of damage a character can take before it dies.
Lag – Describes the time delay between a player requesting an action and the character in-game performing it. Normally used when the time delay is longer than expected.
LAN – Local area network.
LFG – Looking for group.
Mana – A limited resource that is needed to cast certain spells and abilities.
Matchmaking – When the game's system tries to match up players of equal skill level to battle.
MMORPG – Massively multiplayer online role-playing game. Think: "World of Warcraft."
MMR – Match-making rating. This is a rating system based on players' skill level and is used to match them against other players in-game.
MOBA – Multiplayer online battle arena. "Dota 2," "League of Legends," "Heroes of the Storm" and "Smite" are MOBAs.
Nerf – When a character's abilities are changed or removed by developers to make them less strong. This is usually done in a patch.
Noob – A new or inexperienced person, usually used in a derogatory manner.
NPC – Nonplayer character. Essentially someone you can't control but who can give you quests and sell you items.
OOM – Out of mana. Often used to say a player is going back to base to recharge.
OP – Overpowered. Can also mean original pick, because it is so strong that it is one of the first characters to get chosen in a match.
Patch – A software release from the developer after the game is released, often to fix bugs.
Ping – The amount of time in milliseconds it takes for information to travel to the server and back. You want your ping to be low so you don't experience lag.
PvE – Player versus environment.
PvP – Player versus player.
RPG – Role-playing game; it's a genre.
RTS – Real-time strategy is another genre of games.
Tank – A character that has a lot of hit points and is normally placed in front of other characters to take most of the damage.
TPS – Third-person shooter.
XP – Experience.
Has this glossary been helpful? If there's anything you think we should add, or anything you want to know the meaning of, let us know in the comments below.
© Copyright IBTimes 2023. All rights reserved.