Garcelle Beauvais Details 'Unfriendly, Standoffish' Encounter With 'The View' Co-Hosts In Memoir
KEY POINTS
Garcelle Beauvais recalled being in an unfriendly and standoffish environment when she auditioned for "The View"
The Bravo star was shocked and appalled by Whoopi Goldberg's attitude toward the talk show producers
Beauvais alleged that Rosie Perez kicked her leg under the table to stop her from talking too much
Garcelle Beauvais got candid about her encounter with "The View" co-hosts six years ago in her new memoir.
Beauvais recounted the time she auditioned for "The View" in 2015 in her memoir "Love Me as I Am." The "Real Housewives of Beverly Hills" star auditioned for a co-host position in the wake of Rosie O'Donnell's exit. But according to her, she didn't have a great time when she joined Whoopi Goldberg, 66, Rosie Perez, 57, and Nicolle Wallace, 50, on the talk show.
Beauvais admitted that she had always wanted to be a talk show host, so she tried her shot on "The View." She shared that she was the "eager new kid in class" but quickly found herself in an "uninviting workplace."
"I was shocked and appalled to see how testy Whoopi was with the show's producers," Beauvais wrote in her memoir, Page Six reported. "I was embarrassed and disappointed, to say the least. It was cringeworthy!"
She believed she did well on camera. However, "nobody" talked to her and gave her feedback.
"There was a brief nonchalant recognition that I was the co-host up to bat that week. No greetings or welcoming niceties, just a hey and they continued on with the [top-of-the-morning] meeting [with producers]. Okay," the Bravo star added.
"The energy was cold, unfriendly and standoffish," she continued. "The atmosphere was so opposite to my friendly nature and definitely not what I had expected or hoped for."
Beauvais also felt that Goldberg, Perez and Wallace "contradicted" most of what she said. She decided to take another approach and settled for "piggybacking on whatever that said" instead of offering her own opinion. But to her dismay, "that didn't work either."
She also remembered when Perez allegedly kicked her leg under the table, which appeared like a "shut-the-f—k-up-b---h, you're-talking-too-much signal kick!" Perez reportedly confronted Beauvais about that.
"Girl, you know, I just wanted you to know that you needed to be quiet," Perez allegedly told Beauvais "in her Brooklyn pitch." "I thought you were gonna go on too long. You know, we have a system here, and we know when the other one is about to talk. So I just wanted to stop you from talking too much."
The reality star was shocked by the encounter and even asked herself, "What kind of system is that where grown women kick each other like f—king mules? Was this a new type of morse code or something? GTFOOH!"
She went on to co-host "The Real" but later decided the job was "not for [her]." She also got a second chance to meet Goldberg when they worked together in "Caught in His Web," a 2022 Lifetime movie. She starred in the film while Goldberg executive produced. Their encounter outside "The View" gave Beauvais a new perspective about the "Sister Act" star.
"I got reintroduced to Whoopi, and I think sometimes you don't get a second chance like that. Sometimes you have to be open for a reintroduction," she said. "She's an icon. And I get that. I would never take away from her in terms of what she was able to do in the industry way before a lot of us. So kudos to her for that."
She admitted that she spoke to Goldberg about her memoir because she didn't want them to work into a film and "I was bamboozling her." She also brought up her issues and addressed them but Goldberg couldn't remember. What was important was that "we're all good now," she told Page Six.
Beauvais hasn't reconnected with Perez. She also said that doing another audition for "The View" and moving to New York City were unlikely.
"Love Me as I Am" was published on April 12.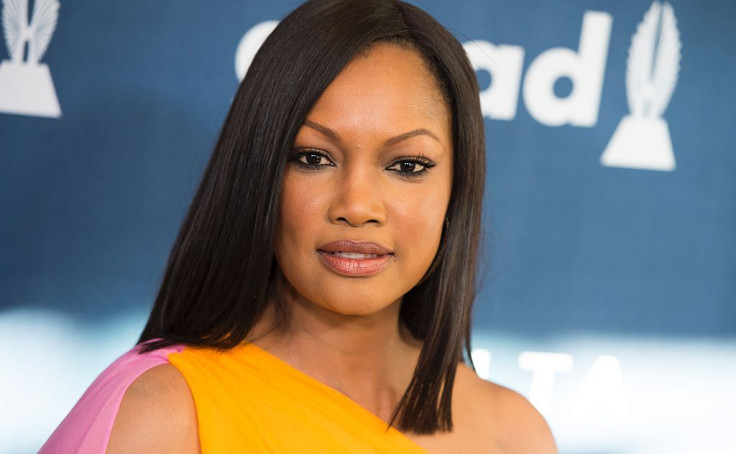 © Copyright IBTimes 2023. All rights reserved.
FOLLOW MORE IBT NEWS ON THE BELOW CHANNELS