Garcelle Beauvais Reveals She Suffers From Eczema: 'It's So Irritating'
Despite the glamorous lifestyle "The Real Housewives of Beverly Hills" star Garcelle Beauvais leads on the show, she suffers from a very painful skin condition called Eczema, which makes her feel the exact opposite.
"I was in my 30s when out of the blue I started getting these patches on my skin and they would be really itchy. I didn't know what it was — like, 'Did something bite me?' It just kept coming up in different places, and the more I stressed about it, the more they'd come out. I didn't know what to do," the 55-year-old told People.
Eventually, Beauvais was diagnosed with Eczema, a skin condition that causes one's skin to become red and itchy.
The condition is not that uncommon. "31.6 million people (10.1%) in the U.S. have some form of eczema. One in 10 individuals will develop eczema during their lifetime, with prevalence peaking in early childhood," according to the National Eczema Association.
"I started getting the patches behind my knees and I wanted to crawl out of my skin because it's so irritating. I didn't want to wear halter tops or shorts because you could see the dry, itchy patches," shared the "NYPD Blue" star.
To stop the condition from flaring up, the actor tried her best to stay away from scented lotions, perfumes and her beloved hot baths, but it got hard for her while filming "RHOBH," especially since stress also triggers Eczema.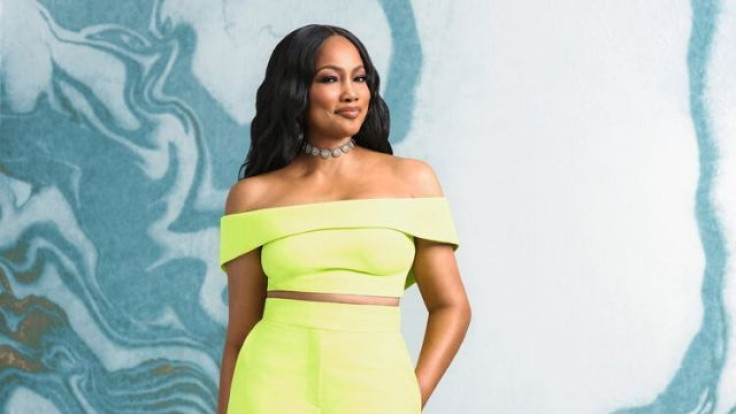 "Oh, I always have breakouts during filming Housewives! But I manage it as best as I can. I have to pick my battles!" she said with a laugh.
In May, Beauvais spoke about how she was told she wouldn't have any work once she turns 40. But she has a successful career even at 55.
"What's interesting [is] when I first started in this industry, all I heard is 'When you're 40, you're done. You're not gonna work again.' It's horrible. I mean, and I didn't buy into it. But in the back of my head, I was like, What the hell am I gonna do?" she told People.
She has managed to pave the way for herself and wants to give credit to other women who have broken the ageist standards within the industry.
"It's great to see … here we are, all these women of a certain age, and we're doing it. Yeah. You know what I mean? And I feel like we don't get enough credit for it. You don't get enough credit for how brave we are for putting our lives out there in a fish bowl," she said.
"And you know, we're doing businesses, we're raising our children. I think it's all our moment, honestly, but I am, I never thought I could be living this life that I'm living. So it's amazing. It's the American dream that I didn't even know existed," Beauvais added.
© Copyright IBTimes 2022. All rights reserved.
FOLLOW MORE IBT NEWS ON THE BELOW CHANNELS