Is Gawker Toxic To Advertisers After Its Deleted Post Debacle?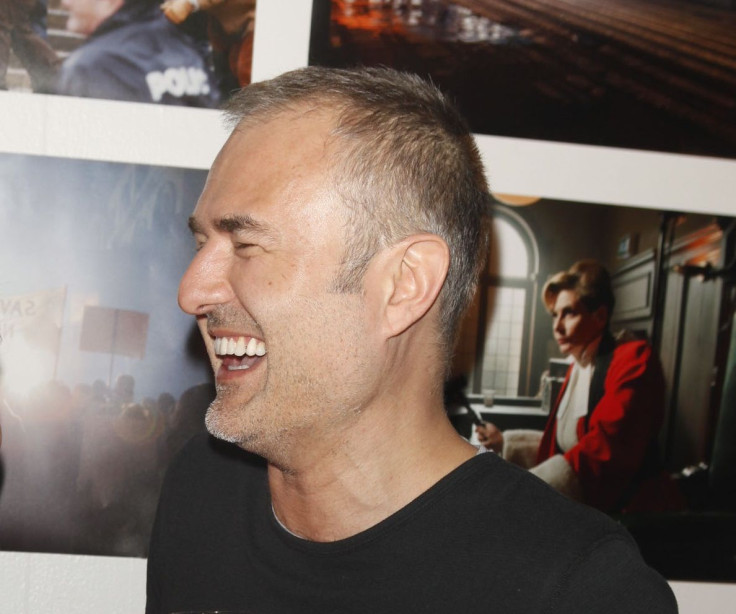 In one of several high-adrenaline meetings at Gawker Media this week, Nick Denton told his staff that the site's mean streak -- which hit its peak last week in a deleted post alleging that a Conde Nast CFO had solicited a gay escort -- scares away advertisers. He calls it the "Gawker tax."
"The 'Gawker tax' is a real thing," Denton told Digiday on Wednesday. He compares the revenue of Gawker Media to the revenue of his less edgy competitor Vox Media, another glossy startup with a set of slick brands appealing to a similar audience. According to Denton, his company is trailing Vox's revenue by $20 million.
"We were at $45m last year. Vox was more. That's the gap," Denton told International Business Times on Thursday.
What Denton calls a tax, advertisers might call a discount. Digiday reported that Gawker puts its CPM, or cost per thousand advertising impressions, at $6.50, while ad buyers told Ad Age that Vox charges $6 to $8, with high impact ads up to $20.
That's partly a function of the fact that there are certain advertisers -- indeed, entire ad categories, such as consumer packaged goods -- that avoid it. "If you're speaking to a CPG brand for a middle-American mom's audience, quite conservative, then, of course, they're going to [go to] Vox over Gawker," said David Gaines, chief of planning at media agency Maxus. "That's a no brainer."
Some advertisers, such as those in entertainment and gaming, like edgy; others prefer to avoid the risk. "Advertisers are becoming much more aware and sensitive to their brand being positioned by inappropriate content," said Norm Johnson, chief digital officer at ad-buying giant MindShare. "There are enough choices online that they can bypass sites like Gawker and still reach the same people with simply less risk."
But it's not very likely that these types of ad buyers were in play for Gawker in the first place. If Denton wants to shorten the gap between Gawker and Vox, that's a long-term business strategy.
"I think Gawker needs to decide what Gawker wants to be. That's the most provocative thing I can say," said Lou Paskalis, senior vice president of marketing at Bank of America.
"When the right audience and the right context are available to us ... then we're gonna buy that platform," he said.
For Denton, the message is clear: The Internet is a different place than when Gawker first cut its teeth over a decade ago, and if his company wants to grow, it needs to grow up.
"We are proud of running stories that others shy away from, often to preserve relationships or access. But the line has moved," he wrote in a statement after he led Gawker's managing committee to delete the post on the Conde Nast CFO. "And Gawker has an influence and audience that demands greater editorial restraint."
His comparison to Vox makes sense on a couple levels; according to Quantcast data, both "overindex" younger readers, though Gawker actually has more readers making $100,000 and above.
In monthly uniques, Gawker.com stands at 19.7 million compared with Vox at 14.1 million. Taken as a whole with its other sites, such as SB Nation and The Verge, Vox Media gets more uniques (76.8 million) than Gawker Media's collection of Kinja sites (69.2 million.)
Still, the audiences aren't identical. The data shows that Gawker's readers' biggest interests are entertainment and news, and they frequent other sites like Gothamist and Clickhole. Vox's readers are most interested in sports and science, and they read outlets like Bloomberg and The New Republic.
So if Denton is chasing Vox's numbers, he's setting his sights on something more than a more careful, restrained editorial staff.
"He's saying, We wanna appeal to a broader advertising community, so we need to appeal to a broader readership, and if the editors who are there don't wanna do that, they need to leave or adjust," Gaines said.
"Anyway, [Gawker] is starting to lose its bite these days. Everyone puts sensationalist crap in headlines," Gaines said. "We can only go so far, until sensational is normal."
FOR FREE to continue reading
✔️ Unlock the full content of International Business Times UK for free
offer available for a limited time only
✔️ Easily manage your Newsletters subscriptions and save your favourite articles
✔️ No payment method required
Already have an account?
Log in
© Copyright IBTimes 2023. All rights reserved.